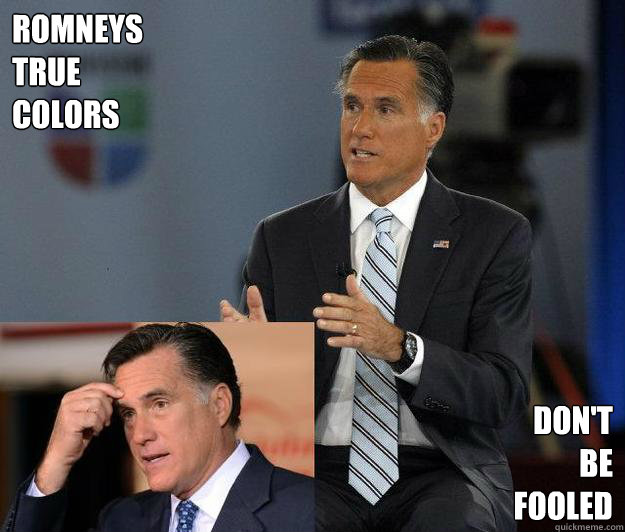 Courtesy of
Gawker
:
Mitt Romney currently trails President Obama among registered Latino voters by nearly 40%, and getting caught saying things like "it would be helpful to be Latino" certainly isn't helping.
But has it gotten so bad that Romney is now resorting to "brownface" in order to make himself more appealing to Univision viewers? Democratic Underground has looked at the photo above from last night's "presidential forum" and concluded that, yes, Romney definitely "dyed his face brown."
I would really like to add some more snarky comments to this amazing find, but literally I am laughing too hard to type anymore.
OMFG!