Mitt grandson, Miles Romney, shakes hands with President Obama
(Photos courtesy of
Buzzfeed
.)
A few seconds after this exchange Mitt swooped in and scooped up little Miles, jealously lavishing affection on him for the cameras.
It was a tender moment turned odd, after a rather contentious debate. Miles seemed to have a genuine desire to get close to the President who, in his usual fashion, was more than happy to engage with the youngster.
However this seemed to cause an uncomfortable ripple to go through the Romney family, which only dissipated once Mittens had pulled the young man away.
Not exactly sure what the dynamic is here, but once again the Romney family has given us cause to be a little disturbed by their behavior.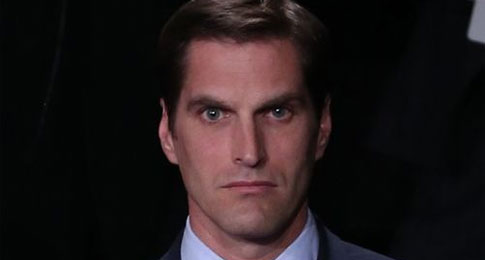 Not nearly as disturbed as we were by Josh Romney's dead eyes during the last debate, but disturbed nonetheless.
P.S. This should come as little surprise to most of us, but
according to the polls
President Obama destroyed Mitt the Twit last night.