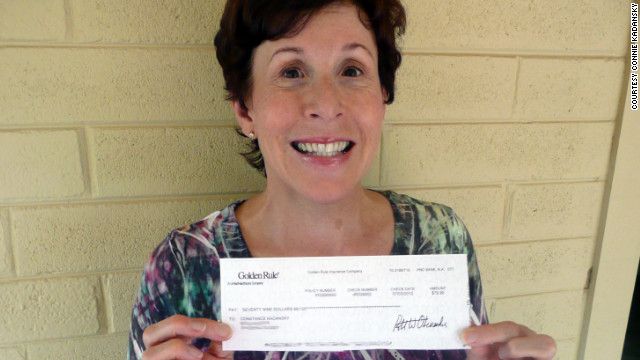 Courtesy of
Think Progress
:
Americans who bought individual health plans in 2012 saved $2.1 billion thanks to Obamacare consumer protections that limit how much insurers can profit off of Americans' premiums, according to a new study by the Kaiser Family Foundation (KFF). The vast majority of those savings stem from individual health plan providers lowering the premiums they charge Americans in an effort to comply with the reform law.
The Kaiser study comes shortly after several major California insurers announced that they would have to pay back $36 million to small businesses and their employees after charging them too much. Obamacare mandates that insurers on the individual market spend at least 80 percent of the premiums they charge on actual medical services, or reimburse the amount they overspent to their customers.
But insurers can avoid writing those checks after-the-fact if they just lower their premiums to begin with — and KFF's study concludes that's what many individual plan providers have been doing. KFF estimates that individual market insurers lowered their premiums by $856 million in 2011 and by $1.9 billion in 2012 to comply with the so-called "80/20 rule."
The combination of these premium savings and rebate checks meant that Americans who bought their own insurance spent 7.5 percent less on their coverage in 2012 than they would have without Obamacare's consumer protections.
Obamacare will also change that status quo soon enough. Once the law's main provisions go live in 2014, individual and small group health plans sold on its statewide insurance marketplaces must offer ten "essential health benefits" to consumers, including for mental health care, prescription drug, and maternity services. Initial insurer bids for the marketplaces in several states have indicated that premiums will be affordable, and even lower than what many plans currently charge for far worse coverage.
You know every time I read information like this I cannot help but wonder just how much better the news would be if the Republicans were not trying to sabotage the Affordable Care Act at every turn?
I think that by 2014 the benefits will be too obvious and they will have no choice but to walk away and find another issue to use in order to attack the President.
But then again perhaps I am underestimating their cognitive dissonance.