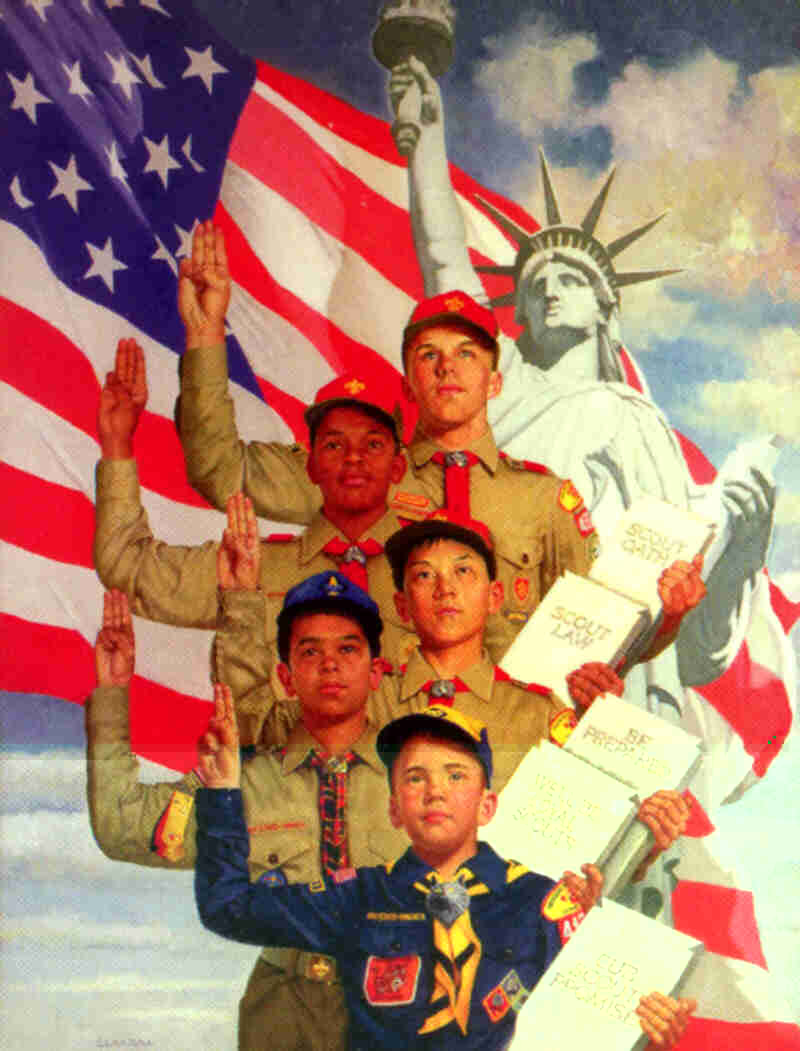 Courtesy of
MSNBC
:
The Southern Baptist Convention on Wednesday called for the removal of some of the Boy Scouts' leadership after the organization voted to allow gay youth to join, but did not ask its affiliated churches to pull their sponsorship of Scouting.
The convention approved the call in a resolution crafted by a committee at the group's annual meeting in Houston. It comes three weeks after the Boy Scouts of America voted in an historic ballot to allow gay youth to join after the issue of LGBT membership had roiled the youth organization for years.
The resolution doesn't name specific Boy Scouts leaders, but noted it believed some in executive and board positions had tried to enact the membership change earlier this year without first getting input from "the full range of the Scouting family" and asked for the BSA to "remove" them.
Deron Smith, a spokesman for the BSA, responded by email, saying that the organization "has some of the finest volunteer leaders in the world. We are thankful for their tireless commitment to serving the youth of this nation and investing in its future."
Allowing openly gay youth in Scouting, according to the Baptists resolution, "has the potential to complicate basic understandings of male friendships, needlessly politicize human sexuality, and heighten sexual tensions within the Boy Scouts."
Hang on a minute, I'm busy basking in the love of Christianity right now.
I'm sorry but every time I read one of these over the top responses to the acceptance of the LGBT community I cannot help but smell desperation and fear. They are terrified that the more groups they have spent thousands of years vilifying become accepted by society, with NO resulting negative affect, the smaller their influence becomes.
By the way since when did the Baptist's get the right to hire and fire over at the BSA?
Assholes!