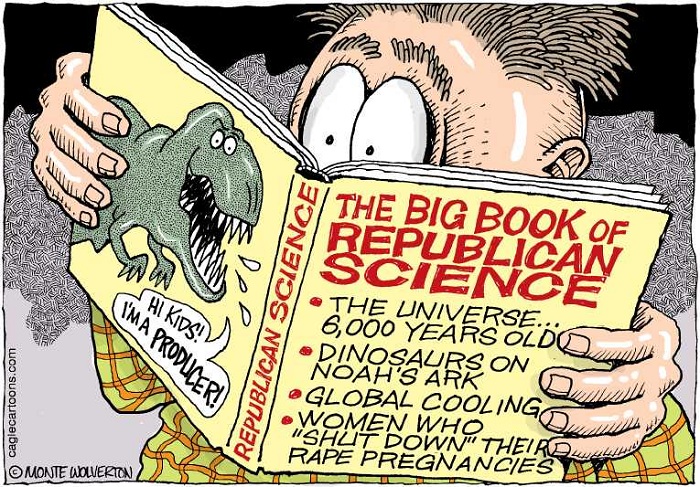 Courtesy of
TPM
:
Forty-nine percent of Republicans don't believe in evolution, a new Public Policy Polling survey found Tuesday.
The poll by the Democratic-leaning firm found that 49 percent of Republicans said they do not believe in evolution while 37 percent said they do believe in evolution. Another 13 percent said they were not sure.
So to be clear 62% of Republicans are not at all convinced that Evolution is a fact.
And now since this last election these people are almost completely in control of our country.
And people wonder why I have trouble sleeping at night.