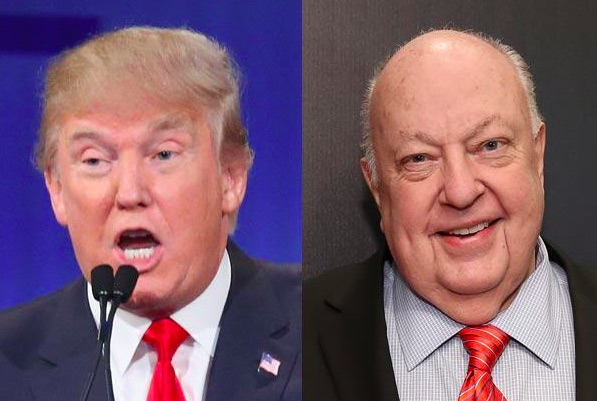 Courtesy of
EW
:
It didn't take long for Fox News to try to clear the air with Donald Trump. One day after Trump announced he "won't be doing any more Fox shows for the foreseeable future," Fox News announced plans to meet with the candidate next week.
"Fox News Chairman & CEO Roger Ailes and Donald Trump spoke this morning and plan to have a meeting next week to discuss their differences of opinion regarding Fox's coverage of Mr. Trump's presidential campaign," the statement reads. "Ailes will be joined by senior Fox editorial executives. Mr. Trump believes he has been treated unfairly in certain instances. FOX News has held every candidate in this race to the highest journalistic standards throughout our coverage.
"We believe a candid meeting about our differences is required and that any misunderstandings can be handled without compromising those standards."
"Compromising standards?" So now Fox News has standards?
This is the second time that Fox has groveled at Trump's feet.
Of course if you read Trump's
Twitter account
he does not exactly seem in a hurry to make nice.
.

@megynkelly

, the

@FoxNews

poll said very plainly I came in second in the debate. All others, Time, Drudge, Slate etc. said I came in 1st.

— Donald J. Trump (@realDonaldTrump) September 25, 2015
Personally I hope they don't make nice.
I much prefer watching Trump tear chunks out of Roger Ailes ass rather than having them working together again.