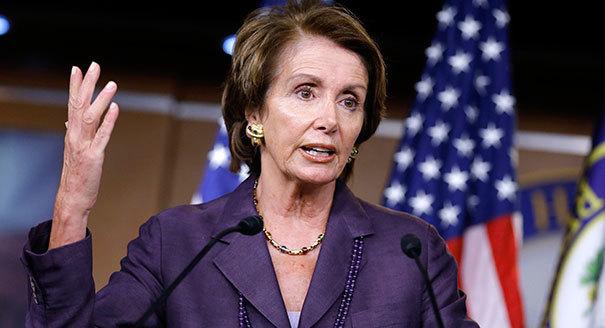 Courtesy of
HuffPo
:
House Minority Leader Nancy Pelosi (D-Calif.) wants Congress to establish a Select Committee on Gun Violence in the wake of the Oregon college shooting that left 10 dead on Thursday.
There's already a Select Committee on Benghazi, and there will likely be one to investigate Planned Parenthood. On Friday, Pelosi called on House Speaker John Boehner (R-Ohio) to create a committee to investigate the "crisis" of mass shootings.
"The epidemic of gun violence in our country challenges the conscience of our nation," Pelosi wrote to Boehner. "As we pray for those who lost their loved ones at Umpqua Community College, we must address the tidal wave of grief guns have caused to so many families."
"As Members of Congress, how can we in good conscience engage in moments of silence to honor these victims of gun violence, if we refuse to take action? We take a solemn oath to protect and defend the American people," she wrote. "We must not accept the horror of gun violence as routine."
Of course even if the Republicans agree to establish his select committee that is no guarantee that they will actually allow any progress to be made.
After all the majority of them are terrified of angering the NRA and having them unleash their letter writing minions upon them.
Instead they will more than likely throw up the straw man argument that the problem is mental health, and not guns, and then do nothing to actually address that either.
Here's just a reminder of what DOES motivate the Republicans in Congress.