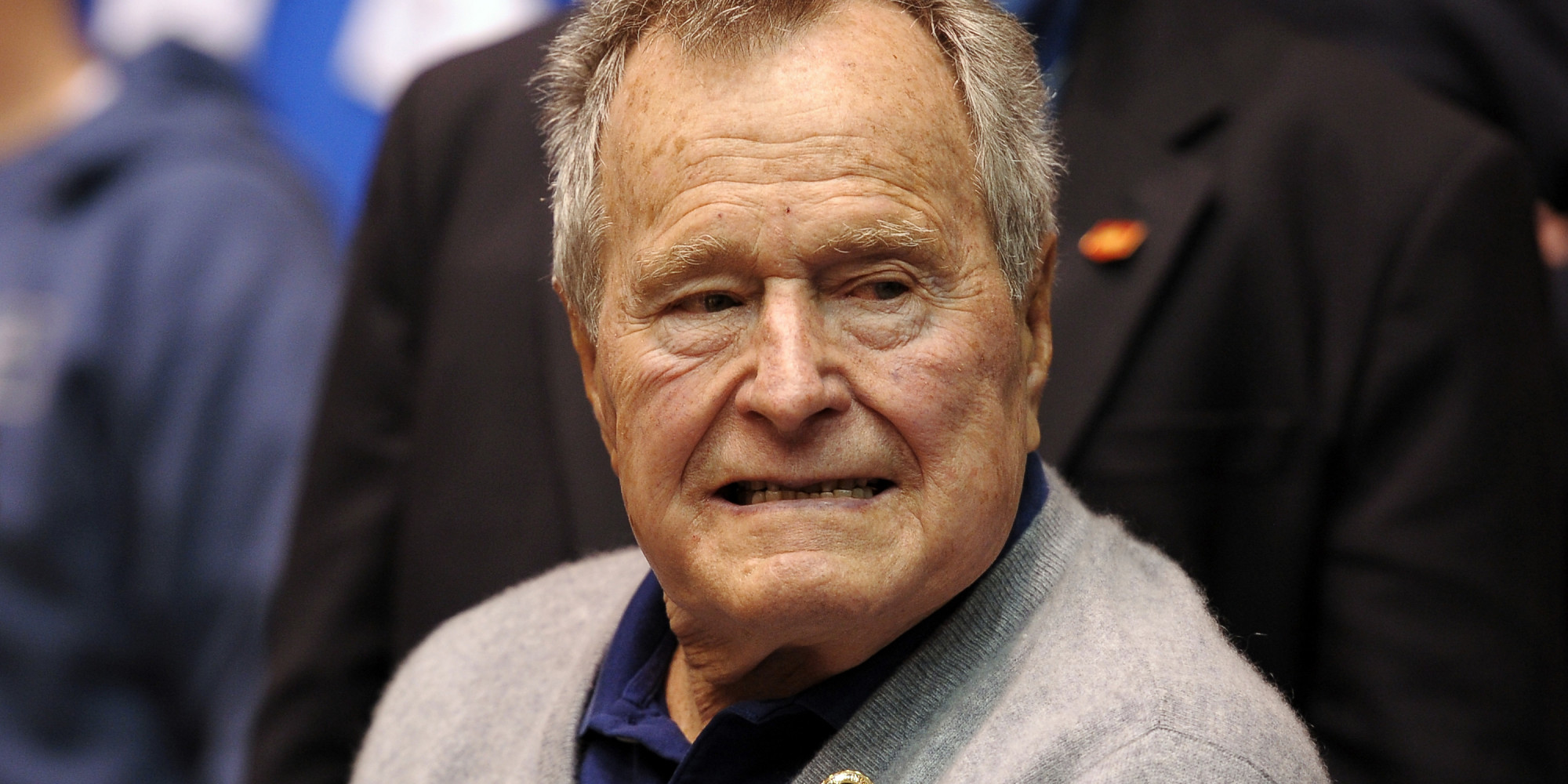 Courtesy of
The Guardian
:
Former US president George HW Bush has hit out at Dick Cheney and Donald Rumsfeld, two of the most senior figures in his son's administration, labelling them too "hardline" and "arrogant" in their handling of the 11 September attacks.
A new biography of the 41st president – Destiny and Power: The American Odyssey Of George Herbert Walker Bush – reveals that Bush Sr held Cheney and Rumsfeld responsible for the hawkish stance that "hurt" his son's administration, Fox News reported on Wednesday.
"The reaction [to 9/11], what to do about the Middle East. Just iron-ass. His seeming knuckling under to the real hard-charging guys who want to fight about everything, use force to get our way in the Middle East," Bush told Meacham in the book, which is due to be published next week.
Of course Papa Bush does not extend the same criticism to his son:
"He's my son, he did his best and I'm for him. It's that simple an equation."
Well what did you expect?
Still Bush senior coming out against Cheney, Rumsfeld, and the response to 9-11 is huge.
And it comes at a rather inopportune time for Darth Cheney as there is a
resolution about to be introduced to the Senate
to honor the former VP and war criminal:
Starting in December, the likeness of former Vice President Dick Cheney will grace the U.S. Capitol, in accordance with a Senate tradition honoring former vice presidents.
The Huffington Post was tipped off by a Senate resolution "authorizing the use of Emancipation Hall in the Capitol Visitor Center for the unveiling of the marble bust of Vice President Richard Cheney on December 3, 2015."
Yeah well they better plan on having around the clock security because I CANNOT imagine a more likely target for vandalism than a bust of Dick Cheney.
Personally my all time favorite fantasy is seeing Cheney, Bush, Rumsfeld, Rove, and Wolfowitz all marched off in chains to serve out the rest of their lives on a federal penitentiary as war criminals.