— CNN (@CNN) December 15, 2015
Okay so tonight will be the fifth Republican debate, and as always Donald Trump is leading the field, but now he has not only Ben Carson but also Ted Cruz breathing down his puffy orange neck.
I really think that we are going to see some backstabbing and sucker punching, because there are a whole lot of presidential wannabes who are damn sick and tired of being left out of the conversation.
Here are a couple of links to get you started.
Politico
claims to offer everything you need to know about the debate.
CNN
has 7 things that you need to watch for.
The Hill
let's us know that Trump might have done a little Sheldon Adelson ass kissing today.
Rachel Maddow
would like to know why CNN is lying about how Rand Paul made it to the main debate stage tonight. (Good question actually.)
And finally my favorite modern author Stephen King has an observation about Donald J. Trump.
As always I will be updating this post as things unfold, and
Twittering
my little fingers to the bone.
I imagine that much of this debate will center around terrorism and national security so expect there to be gallons of testosterone ejaculated onto stage and quite a lot of muy macho chest beating.
Oh joy.
Update: Oh looky looky.
I think they're in the cheap seats.
Update 2: So of course these too got together.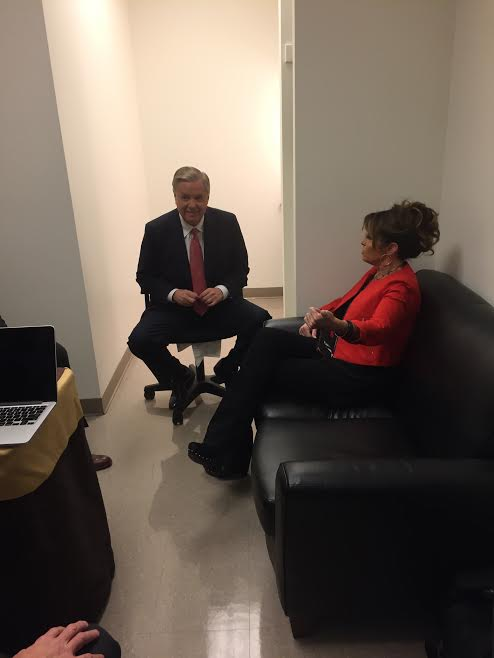 I bet they are arguing over who loves John McCain the most.
Update 3:
Getting tired. If @RandPaul does'nt mount his podium, rip off his wig to use as a loincloth, and attack @marcorubio then I'm out. #GOPDebate

— Gryphen 2009 (@Gryphen2009) December 16, 2015
I'm so beat I misspelled doesn't.