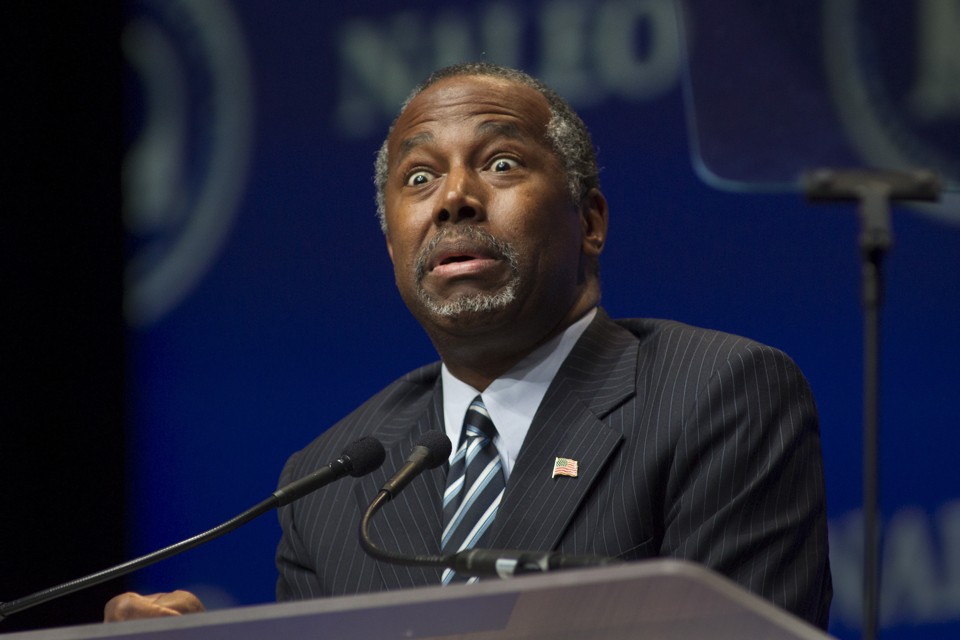 "Wait, who left?"
Courtesy of
NBC News
:
Two top aides to Republican presidential candidate Ben Carson have quit the campaign, citing internal tensions.
In the latest sign that Carson's campaign is struggling, Campaign Manager Barry Bennett and Communications Director Doug Watts have resigned amid the one-time top-tier candidate's dropping poll numbers.
"Barry Bennett and I have resigned from the Carson campaign effective immediately," Watts said in a statement. "We respect the candidate and we have enjoyed helping him go from far back in the field to top tier status. Having just announced raising $23m(illion) for the 4th Q(uarter), more than any other Republican candidate, and passing 1 million contributions and over 600 mm unique donors since March, we are proud of our efforts for Dr. Carson and we wish him and his campaign the best of luck."
I think the next part of their statement would have read, "But this guy is out of his ever loving mind so we are getting out of Dodge while the gettings good."
Actually the two men blamed Carson's business manager Armstrong Williams for the acrimony. And that may be true to some degree, but I also think that most serious campaign workers have to see the writing on the wall with Carson.
Which of course helps to explain why these two were followed by
twenty other campaign workers
.
Carson has now dropped to
fourth place in the polls
, and as more primary voters start really taking a hard look at his experience and qualifications that number is sure to drop even further back.
Essentially Carson is this election cycle's Herman Cain. Sure he is a little different than the usual GOP candidate, but ultimately he is more of a distraction than a serious contender.