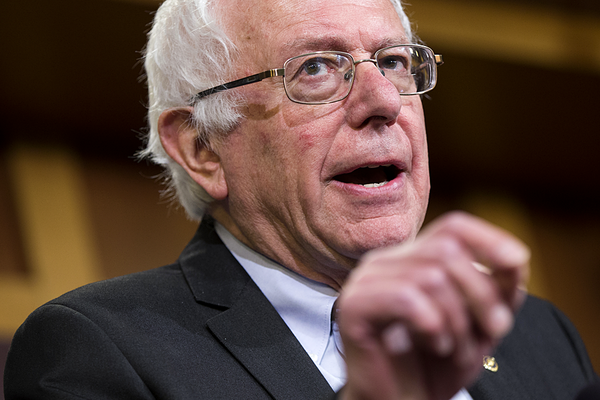 Hey, let's knock this shit off.
Courtesy of
Think Progress
:
Sen. Bernie Sanders (I-VT) had a terse message for any of his supporters who engage in online harassment: "We don't want that crap." He told CNN on Sunday that the so-called "Berniebro" phenomenon is "disgusting" and that "anybody who is supporting me that is doing the sexist things — we don't want them."
The "Berniebro" phenomenon, where a mob of online Sanders supporters attack politicians and writers who express views critical of the Vermont senator or supportive of his Democratic rival Secretary Hilary Clinton, launched numerous thinkpieces from journalists unfortunate enough to encounter them online. At their worst, Berniebros have accused Clinton supporters of voting "based on who had the vagina" and have invented novel sexist terms such as "clitrash."
Meanwhile, the Sanders campaign has engaged in an escalating series of tactics trying to convince the Berniebros to cut it out.
I think this is smart of Bernie to make public statements creating space between the campaign and the more aggressive, and let's face it, disgusting folks picking internet fights on their behalf.
A lot of campaigns simply excuse these rabid attack dogs as the result of excitement over their candidacy and take no responsibility for their actions.
A lot can be said against Bernie Sanders, but that he lacks integrity is certainly not one of them.