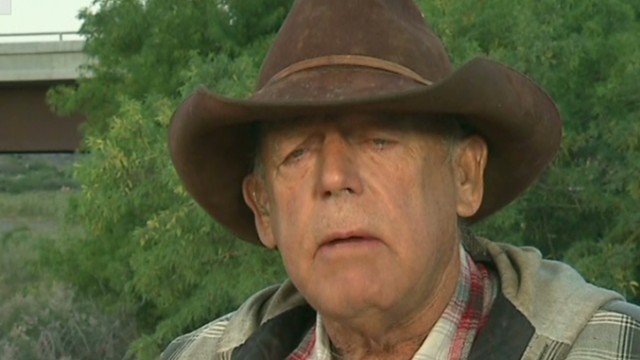 Courtesy of the
Guardian
:
Cliven Bundy, the Nevada rancher who led a standoff with the federal government in 2014, wants the protesters in Oregon to stand their ground – directly defying the message of his son, Ammon.
Days after militia leader Ammon Bundy, now in jail in Portland, Oregon, called on the final four occupiers at the Malheur national wildlife refuge to surrender and go home, the elder Bundy sent a letter to government officials declaring that the armed militia would not be backing down.
"This is notice that We the People of Harney County and also We the People of the citizens of the United States DO GIVE NOTICE THAT WE WILL RETAIN POSSESSION OF THE HARNEY COUNTY RESOURCE CENTER," Cliven wrote in the letter, which he sent on Monday to the local sheriff, Oregon governor Kate Brown, and the White House.
Apparently the protesters renamed the refuge the "Harney County Resource Center" because...because they're assholes that's why.
Bundy also said this in an interview:
"What this is saying is that Cliven Bundy is taking control of things," Cliven said in an interview from his ranch in Bunkerville, Nevada, on Monday afternoon. "If we don't retain it, then we've lost everything that we've done in the last two months. We're not gonna give up."
He added: "This is not Ammon's message. This is my message ... We've made a decision to retain it ... The feds are going to get out of there."
Bundy does not believe that his son's statement is real and thinks that it was released under duress.
I have little doubt that this will inspire more people to join these idiots, and that means it is only a matter of time before somebody else gets shot and killed.
Which seems to be exactly what Bundy and his supporters are hoping will happen.