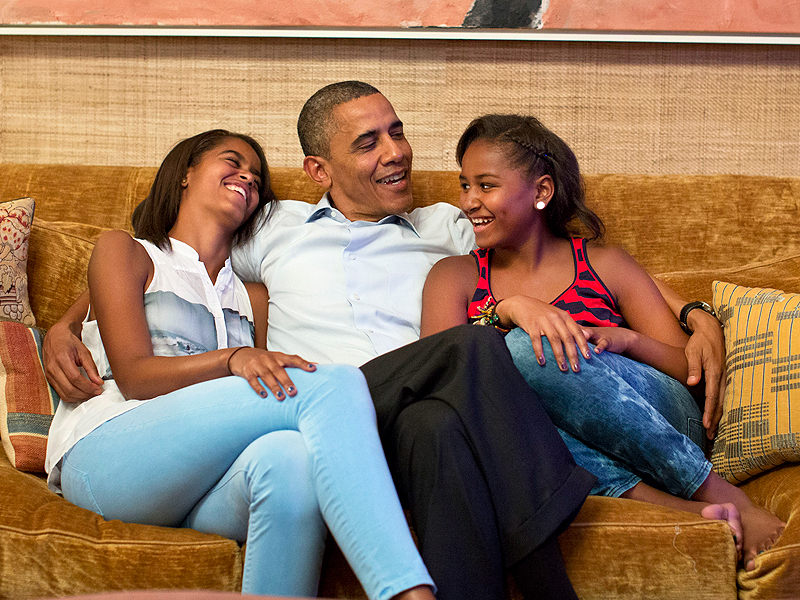 Courtesy of
LA Times
:
President Obama says he plans to stay in Washington after the end of his presidency so that his younger daughter can finish high school with her class, a rare disclosure about his family's personal plans.
During a visit with voters in Milwaukee on Thursday, Obama said he wasn't sure where he and wife Michelle Obama would settle down for the long term, but added that they were putting off the decision until daughter Sasha finished at Washington's Sidwell Friends School in spring 2019.
"Transferring someone in the middle of high school — tough," Obama told a group of people gathered to have lunch with him at a Milwaukee restaurant.
I am sometimes impressed by gifted politicians, but great parents are the people I admire the most.
And my admiration for President Obama just went through the roof.