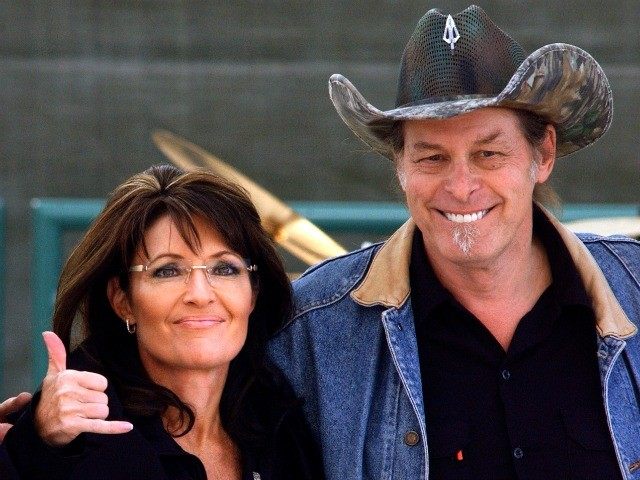 I know that you're first instinct here is probably to call Nugent a pig, but seriously is that being fair to pigs?
And what the fuck is with Sarah Palin?
Does she ONLY hang out with misogynists?
Not only is she "married" to a pimp, but she endorsed Donald "I want to bang my daughter" Trump, and of course pals around with Nugent every chance she gets.
So I guess that answers my question, now doesn't it?