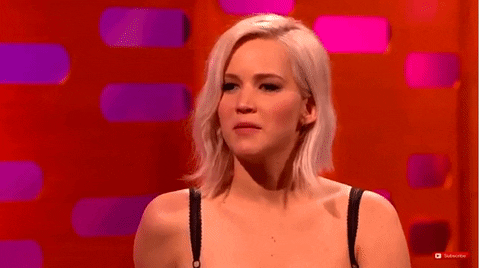 Courtesy of
HuffPo
:
Fellow Hollywood star Johnny Depp was talking about playing Trump for comedy website Funny or Die when the show's host, Norton, asked Lawrence if she'd ever met The Donald.
"I was at a concert where I heard he was attending, so I had my full security team, like I was like, 'Find Donald Trump,'" she said. "I was adamant on finding him and making a video of me going, 'Hey, Trump, fuck you!'"
Lawrence has, of course, spoken out against Trump before.
"If Donald Trump becomes president, that will be the end of the world," she said in an interview with Entertainment Weekly in October.
JLaw as she is sometimes called gets a lot of hate on the internet, but I have always been a fan.
By the way the show she is appearing on is called
The Graham Norton Show
and if it is not yet one of your guilty pleasures you are really missing out.