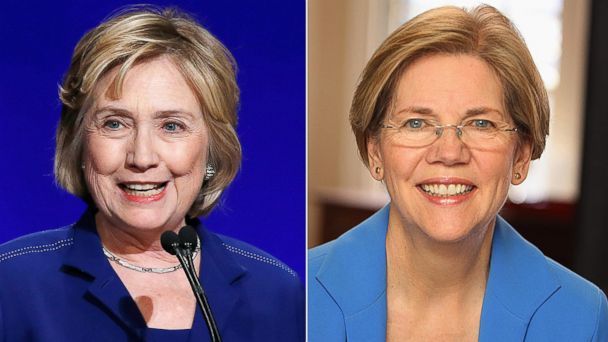 Courtesy of
Cincinnati.com
:
Hillary Clinton will campaign Monday in Cincinnati with progressive U.S. Sen. Elizabeth Warren of Massachusetts – marking Clinton's first public appearance in Cincinnati this election cycle and her first campaign stop with Warren, a possible vice presidential pick.
And then there is this from the
Washington Post
:
The Hillary Clinton campaign has begun checking into the positions, backgrounds and financial dealings of at least three potential vice presidential candidates, Democrats familiar with the process said Tuesday: Housing and Urban Development Secretary Julián Castro, Sen. Elizabeth Warren of Massachusetts and Sen. Timothy M. Kaine of Virginia.
Clinton herself has said only that her top priority is choosing someone who could become president in a heartbeat, but close allies have said she is also focused on picking a partner with whom she is personally comfortable and someone able to rally congressional Democrats and energize the party.
"Rally congressional Democrats and energize the party?"
Come on, who else does that really describe?
Besides you know if Hillary were not going to pick Elizabeth Warren as her VP it is hard to believe that she would so nakedly dangle the possibility in front of us only to snatch it away at the last minute.
I'm telling you, the Clinton/Warren ticket would steamroll right over Trump and the poor schlub that he tricks into losing with him.