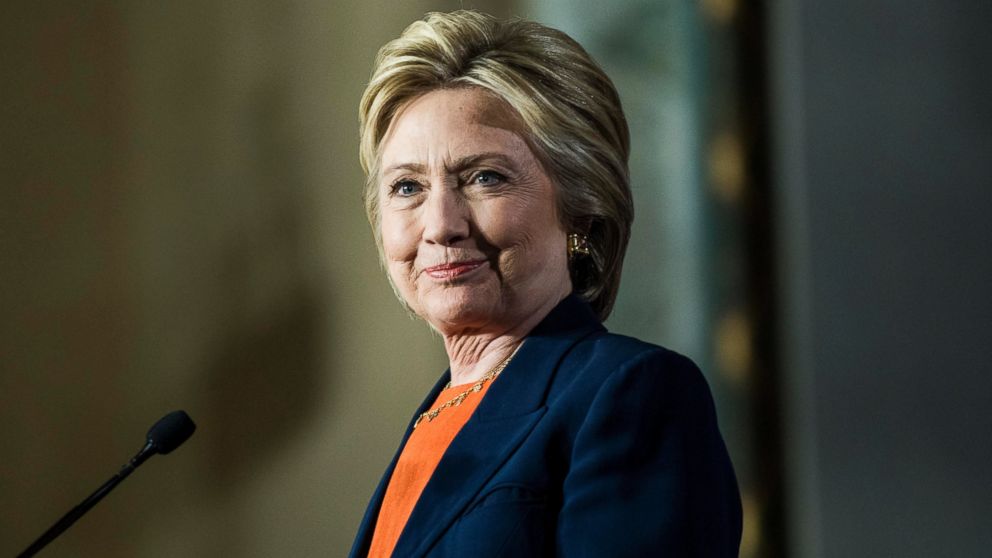 Courtesy of
Buzzfeed
:
"Yesterday in San Diego, I had the opportunity to—"
Before Hillary Clinton could finish the sentence, or even mention the speech, the crowd in Culver City cut her off with cheers. Later that day, in Westminster, it happened again. And again in Santa Ana. And again in San Bernardino.
By the time she arrived here on Saturday in Oxnard, Calif. — her ninth stop since delivering Thursday's major foreign policy address against Donald Trump — she seemed ready for the spontaneous applause that filled the gym at Hueneme High. As she spoke, a handmade sign popped up from the crowd: "Madam President," it read in thick red and black sharpie. "We were proud of your speech in S.D."
In the days since San Diego, aides and supporters have said they see the speech "breaking through the noise," as one put it — and resonating on the trail to a degree Clinton hasn't seen in past efforts to draw sustained attention to Trump's failed businesses, for instance, or to his comments about profiting from the housing crisis.
Here's more courtesy of
Tuscon News Now
:
As the likely Democratic nominee toured California Saturday, crowds burst into applause at the mere mention of Thursday's speech, in which Clinton cast Trump as dangerously unqualified to be president. Supporters say they feel more confident and excited in the wake of the address - which could benefit Clinton, who has struggled to inspire enthusiasm throughout the drawn-out primary contest.
"I loved it. I was waiting for that," said Leslie Milke, 56, of Woodland Hills, a professor at Los Angeles Mission College, who saw Clinton. "I knew she was capable of that kind of speech....It really made me feel energized. It made me feel like we can win."
As
I said last Thursday
this speech was the first time that I really felt inspired by Hillary Clinton, and clearly I was not the only one to be inspired.