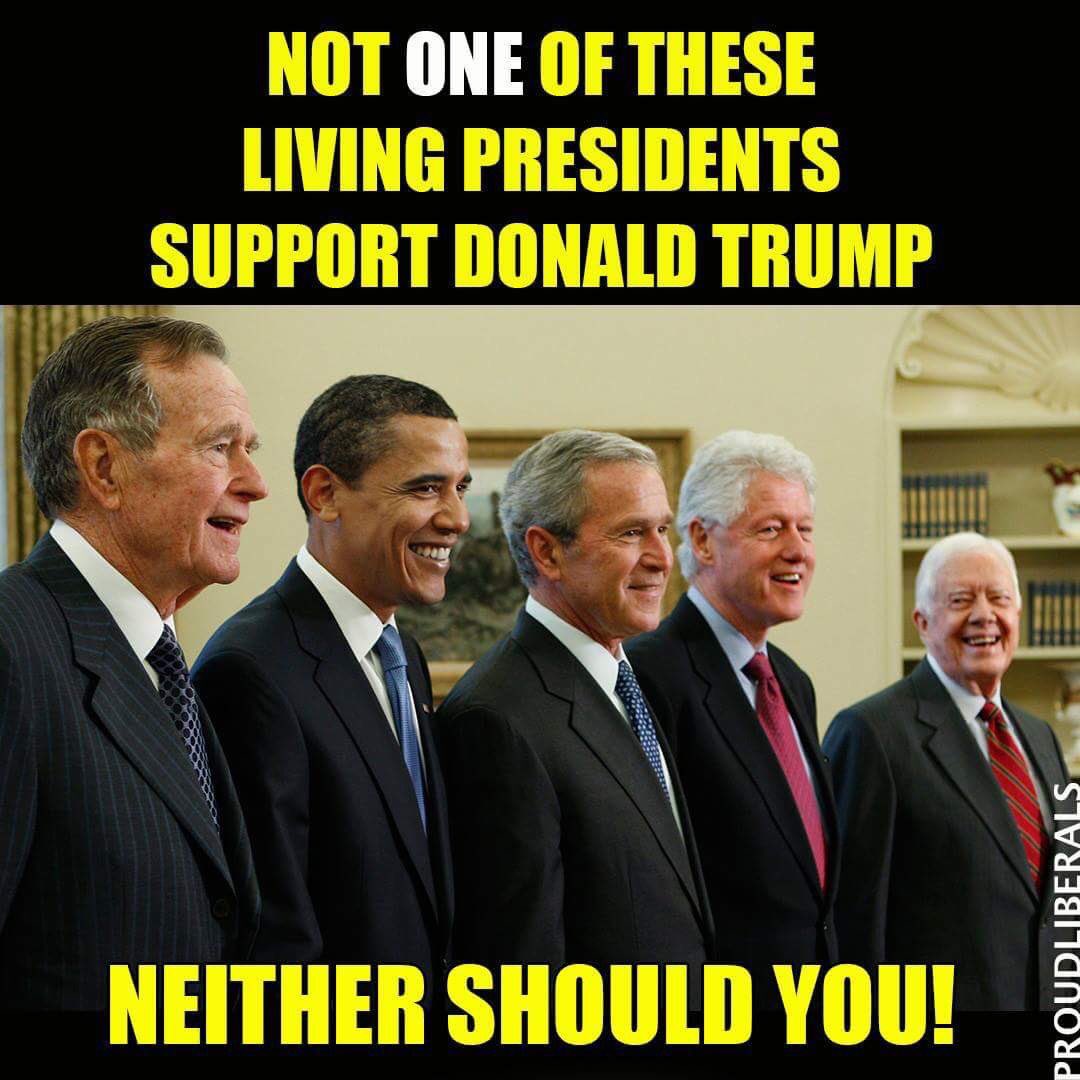 Now see I am one of those people who cannot even begin to understand how somebody comes to support Donald Trump.
I find no part of his personality to be authentic.
I find that virtually everything that he says to be untrue.
And I find that his out sized ego cries out that he is overcompensating for some deficiency or another.
Simply put he is a dangerous and unpredictable fellow, and clearly these five recognize that as well.