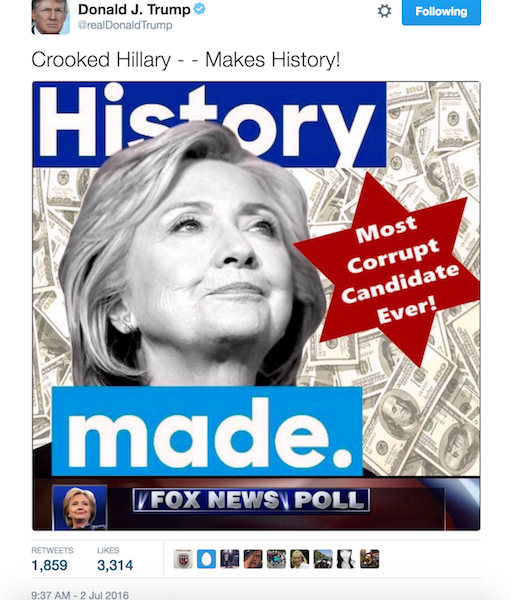 Holy shitballs! Is that a Star of David against a backdrop of money?
Why yes it is, but don't worry folks Donald Trump fixed that so nobody has to talk about it anymore.
— Donald J. Trump (@realDonaldTrump) July 2, 2016
Yep, nothing to see here let's just move along now.
Well, not so fact.
Courtesy of
News.Mic
:
Mic discovered Sunday that Donald Trump's Twitter account wasn't the first place the meme appeared. The image was previously featured on /pol/ — an Internet message board for the alt-right, a digital movement of neo-Nazis, anti-Semites and white supremacists newly emboldened by the success of Trump's rhetoric — as early as June 22, over a week before Trump's team tweeted it.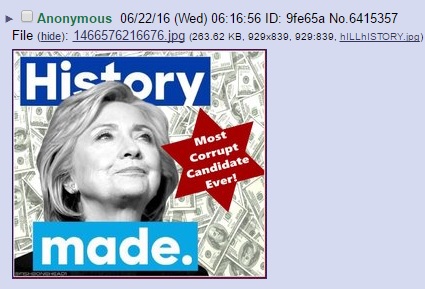 That's right folks the exact image that Donald Trump used first showed up on a neo-Nazi internet message board.
Which I guess leads to the obvious question, is Donald Trump a neo-Nazi?
Though to be honest I really think we already know the answer.
P.S. By the way if you have a minute might I also recommend
the New York Time's piece
on Donald Trump's birther crusade?
It sort of goes hand in hand with this post.