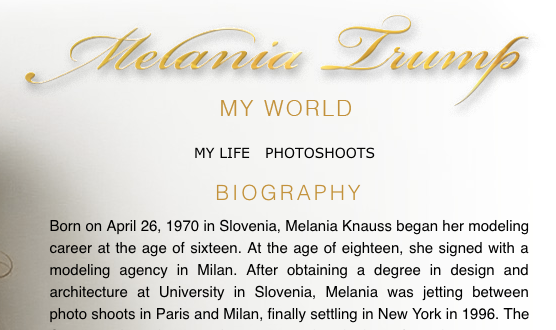 Courtesy of
HuffPo
:
The professional website of Melania Trump, wife of the Republican presidential nominee, has apparently been deleted from the internet as of Wednesday afternoon.
The disappearance of Trump's elaborate website comes just days after news outlets, including The Huffington Post, raised serious questions about whether she actually earned an undergraduate degree in architecture from the University of Ljubljana, which is in Trump's native Slovenia. Her online biography claimed she had, but a book about her life published earlier this year says she left the university after one year so she could pursue a modeling career.
Well this is just silly.
Why doesn't Trump just give her a a doctorate from Trump University and be done with it?
Besides if Melania actually had any kind of education do we really think she would have ended up having to throw away every shred of self respect to marry this guy?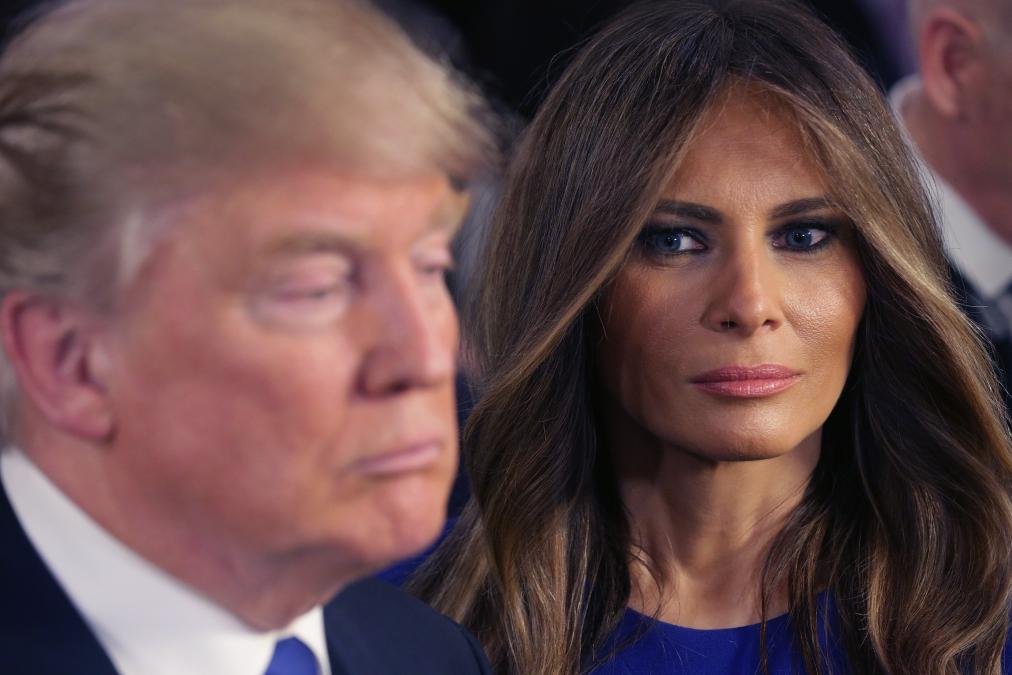 In fact they should use the Melania Trump story as a scare tactic to encourage young women to stay in school and get an education so that they do not one day end up married to an orange tiny fingered vulgarian, who has to talk about himself every five minutes, and builds giant edifices to cover for his shortcomings.