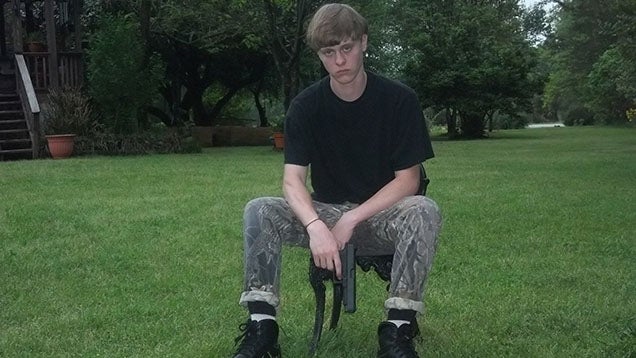 Courtesy of
Yahoo News
:
The FBI is being sued by survivors of the Charleston church shooting, who say federal negligence enabled Dylann Roof to buy the .45-caliber handgun he used.
Lawyers for three people who survived the attack and the estates of five who were slain inside the Emanuel AME Church say the FBI negligently failed to thoroughly check Roof's background before he bought the gun last year.
If the agency had done its job, Roof's prior drug arrest would have shown up, and the bureau would have denied his purchase, the lawsuits filed Thursday allege.
Attorney Andy Savage said Friday that his clients hope the litigation will lead to improvements in gun safety.
"In this case, you had an unqualified purchaser that slipped through the cracks," Savage told The Associated Press. "And the result is what happened on June 17."
Well the pro-gun crowd is always arguing that we don't need any more gun restrictions we simply need to enforce the ones that we already have, so they should have no problem with this.
Of course if the case leads to a strengthening of enforcement procedures for those background checks I am sure they will find plenty of reason to bitch about it.