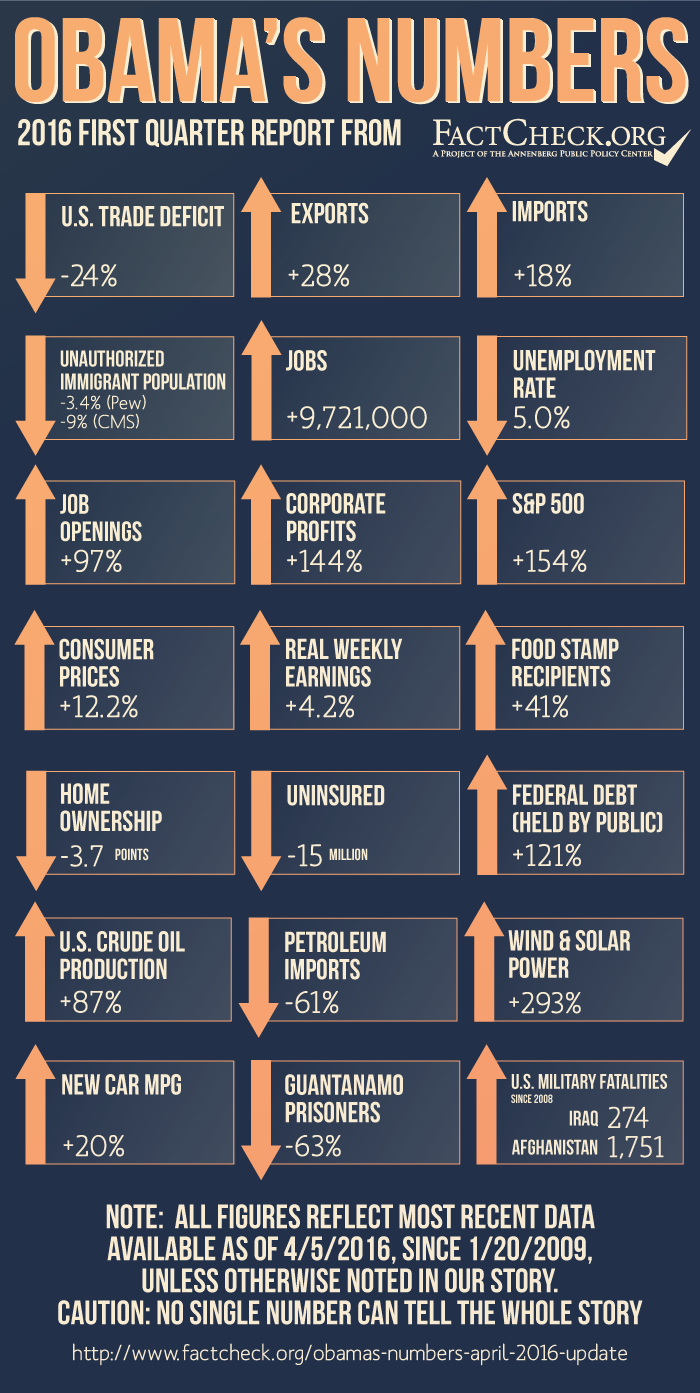 Courtesy of
Fact Check.org
:
Since President Barack Obama first took office:
The U.S. trade deficit has shrunk by 24 percent; exports have grown faster than imports.
The number of immigrants in the U.S. illegally has gone down — by 3.4 percent according to one independent estimate and by 9 percent according to another.
The economy has added 9.7 million jobs.
The unemployment rate has dropped below the historical norm.
The buying power of the average worker's weekly paycheck is up 4.2 percent.
Corporate profits are running 144 percent higher and stock prices have soared.
Federal debt has more than doubled, and annual deficits, after shrinking, are again on the rise.
The number of people lacking health insurance has gone down by nearly 15 million.
Those are just some of the findings in our latest installment of Obama's Numbers.
You know one of the attacks the conservatives and the Trump campaign keep using against Hillary Clinton is that she represents four more years of the Obama administration.
Personally I think that if we could get Hillary to promise that in writing that more than enough Americans would vote for her in November for her to win the election in a landslide.