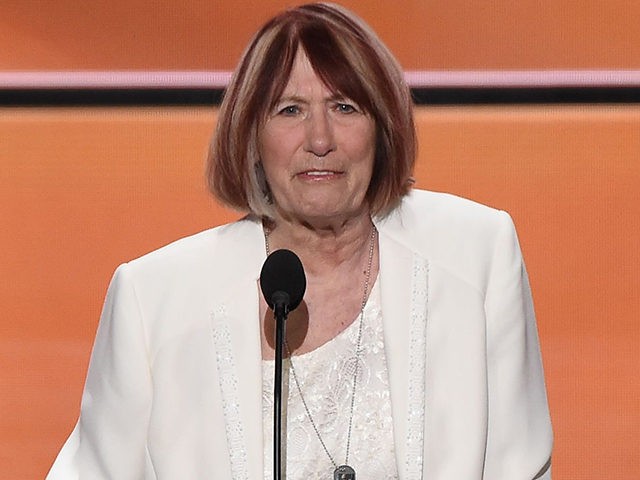 Courtesy of
Politico
:
The lifelong Republican who wrote the powerful speech delivered by the mother of one of the Benghazi victims says he won't vote for Donald Trump this fall and could end up voting for Hillary Clinton.
Richard Cross, a former staff member for Maryland Republicans such as former Gov. Bob Ehrlich and former Rep. Helen Bentley, wrote in a Baltimore Sun op-ed that he penned the scathing remarks delivered by Patricia Smith, whose son Sean was killed in the 2012 Benghazi attack. Smith, delivering Cross' speech, asked the Cleveland crowd "If Hillary Clinton can't give us the truth, why should we give her the presidency?"
Despite what he wrote in Smith's speech about Clinton, Cross said he "may yet have to vote for her because of the epic deficiencies of my own party's nominee." The GOP speechwriter said the deal-breaker on Trump was his proposal to ban Muslims from entering the U.S., a plan the Manhattan billionaire has modified in recent weeks in favor of a ban on immigrants from certain countries.
"President Eisenhower would have never proposed banning Muslims from America. Nor would President Nixon. Nor would President Reagan," Cross wrote. "Donald Trump has betrayed and perverted their legacies. Consequently, I no longer recognize my party."
Man you know that Donald Trump is losing big when the guy who wrote a speech essentially accusing his opponent of murder is thinking of voting for her instead of him.
Think I'm exaggerating?
Then go ahead and
watch the video of that speech
again.