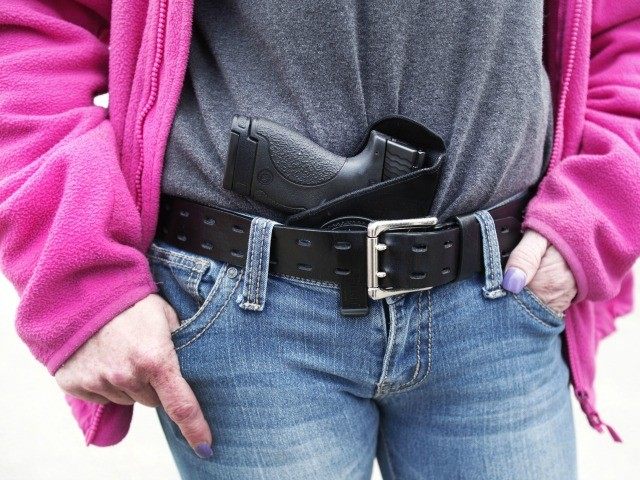 Courtesy of
Raw Story
:
Gun lovers now have a dating website dedicated to them.
Concealed Carry Match allows its users to meet other members who have similar views on Second Amendment rights. The development is potentially controversial, considering the anti-gun rhetoric that has been doing the rounds following the spate of shootings in the United States in the recent past.
Working on a similar platform as other niche dating sites, Traverse City, Michigan-based ConcealedCarryMatch.com offers a paid membership, ranging from $10 weekly to $150 for a year. The site launched last month and reportedly registered opening-day traffic of 10,000 interested visitors, signaling at an increased intensification of the debate on gun control ahead of the presidential election in November.
Well I guess the good news is that the rest of us can now use other dating websites without worrying that we will be shot if we say no at the end of the night.
And what a great service for those women who do not want a man with anything impressive taking up residence in their jeans.
I wonder if these ammosexuals get intimate by rubbing the barrels of their Glocks together while watching Dirty Harry movies? Or if they wing each other and then rub the bullet wounds together until they pass out?
It would explain so much.