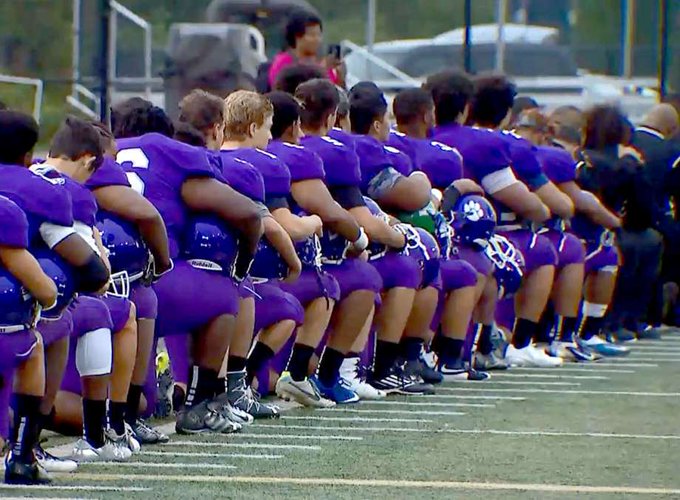 Courtesy of
Q13 Fox
:
The entire Garfield High School football team, including the coaches, took a knee during the national anthem Friday night before their game against West Seattle High on Friday night to protest "social injustices."
After the game, which Garfield won, Garfield High School head football coach Joey Thomas said that "the players decided to do this" to bring attention to "social injustices," emphasizing that it was "a player-driven" move and that his players plan to continue the practice during the anthem before every game "until they tell us to stop."
Well if they are waiting for the school board to tell them to stop it does not appear that will happen anytime soon.
Seattle Public Schools issued the following statement:
"Students kneeling during the national anthem are expressing their rights protected by the First Amendment. Seattle Public Schools supports all students' right to free speech."
Now THAT my friends is what freedom is all about.
And good on these high school athletes for participating in our democracy. As well as the Seattle Public Schools for supporting their right to do so.