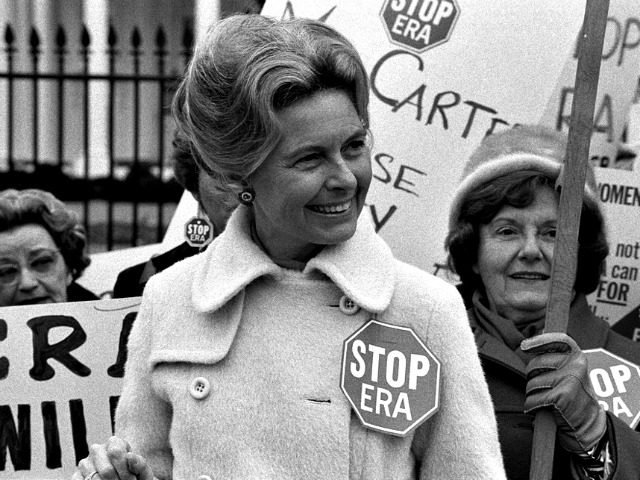 Courtesy of
NBC News
:
Cultural conservative activist and icon Phyllis Schlafly died Monday at her home in St. Louis, according to a spokesman for the Eagle Forum political group she founded.
She was 92.
Schlafly rose to prominence and influence among conservative Republicans beginning in the early 1960s through her focus on promoting conservative family values, namely her opposition to feminism and abortion rights.
In fact Schlafly was opposed not only to equal rights for women and their right to choose, she was also against marriage equality and immigration reform.
She believed that a woman's primary role in life was as a wife and mother, and that all other things such as employment, education, and self actualization were secondary.
Essentially Schlafly opposed every human rights advance in the last four decades, and of course she used Christianity and the Bible as her excuse for doing so.
That might lead one to ask, in this age of enlightenment who could possibly still respect this repellent human being?
Funny you should ask.
Courtesy of the
Facebook page
for the president of the Wasilla chapter of the self loathing club for women:
She Went Down Swinging! - Phyllis Schlafly.
May she rest in peace.
Iconic. Heroic. No one can fill her sensible high heeled shoes. She opened my eyes to the rights and wrongs in worldly government back in my college days as she spoke about the Reagan era and all that Reagan's pro-America efforts were doing for our great country. Many of us owe our political awakening to Phyllis Schlafly.
Our friend is now in the arms of her Lord, rooting for all of us - and expecting us! - to do the right thing.
- Sarah Palin
Of course Palin was a huge fan, how could she not be?