There are a lot of bullies in this world. The last thing we need is one in the White House. pic.twitter.com/M0owOglPjy

— Hillary Clinton (@HillaryClinton) October 17, 2016
Courtesy of the
Washington Post
:
The latest campaign ad from Hillary Clinton offers a compendium of big-screen bullies going back a few decades, including those portrayed in "Back to the Future," "The Karate Kid" and "Mean Girls."
The 60-second spot suggests Donald Trump fits into that tradition, interspersing clips of the movies with similar lines that the Republican nominee has employed during the campaign ("Get 'em out of here," "stupid," and "he's like a little baby," among them).
The ad ends by showing Clinton, the Democratic nominee, comforting a young girl at a rally after the girl shares that people talk behind her back because she has asthma.
This comparison actually has some basis in fact, since as it turns out that
Trump was the inspiration for Biff Tannen
the villain from those Back to the Future movies.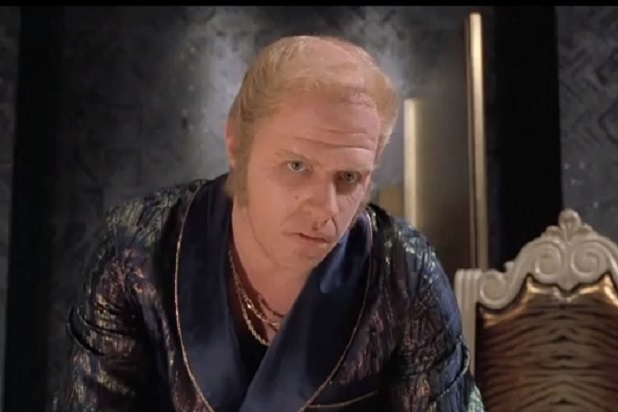 Oh yeah, now that you see it it's hard to believe you did not know it all along.