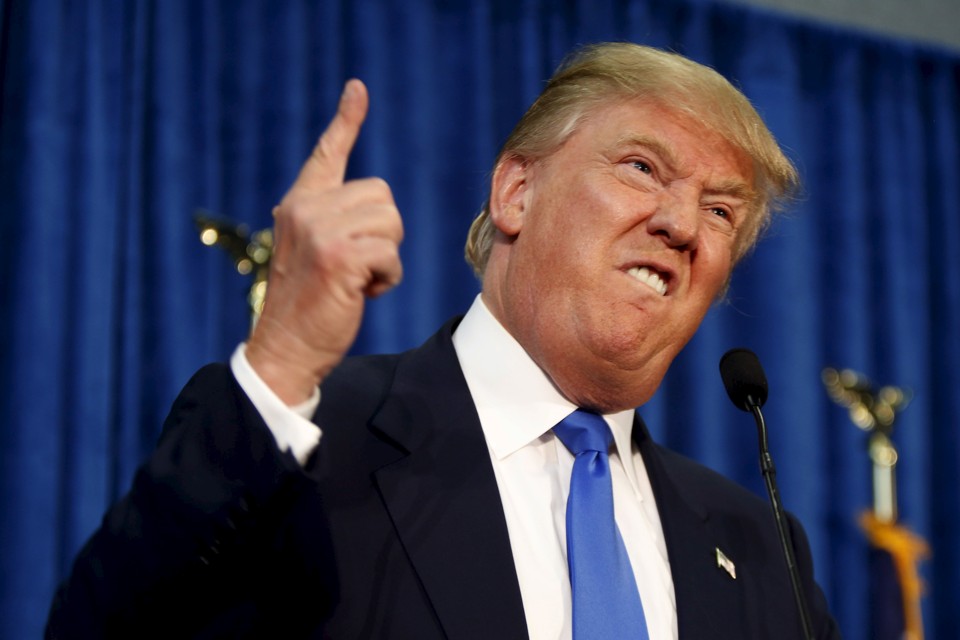 So Politico has
an article
about a possible cabinet for a President Trump's which is constructed mostly of pure conjecture and a few whispered tidbits from Trump "insiders."
At this point I would give it very little credibility, but it does list a handful of real possibilities such as a Rudy Giuliani for Attorney General, Newt Gingrich for Secretary of State, and Senator Jeff Sessions for Secretary of Defense.
(Did you feel that cold chill run up your spine as well?)
Of course one that caught my eye (And a couple of yours as well.) was the suggestion for Secretary of the Interior:
Meanwhile, a person who spoke to the Trump campaign told POLITICO that the aides have also discussed tapping Sarah Palin for Interior secretary. Trump has said he'd like to put Palin in his cabinet, and Palin has made no secret of her interest.
This is of course laughable for a number of reasons, one of which is that the only interior which Palin understands well is the interior of her bedroom in Wasilla where she spends the majority of her time.
However would Trump offer her the position? Well considering the fact that he does not take government seriously, yeah he might.
Would she accept it? Highly unlikely.
While I have every confidence that Palin expects some payback for her support (When was the last time you saw her so something for nothing?) I don't think she wants a job with this many responsibilities.
Would she take a spot on Trump TV? Probably.
Would she work as a surrogate to appear on television on his behalf? Sure, I could see that.
But does she want a job that she has to show up for every single day, and which has real, sometimes complicated, responsibilities?
Oh hell no.
I DO expect to see more of Palin now that she finally attached herself to coattails that were going somewhere, but I doubt it will be while doing anything substantial or challenging.