I have said before that Donald Trump is a cartoonist's dream.
And the Simpsons animators were not the only ones to predict a Trump candidacy.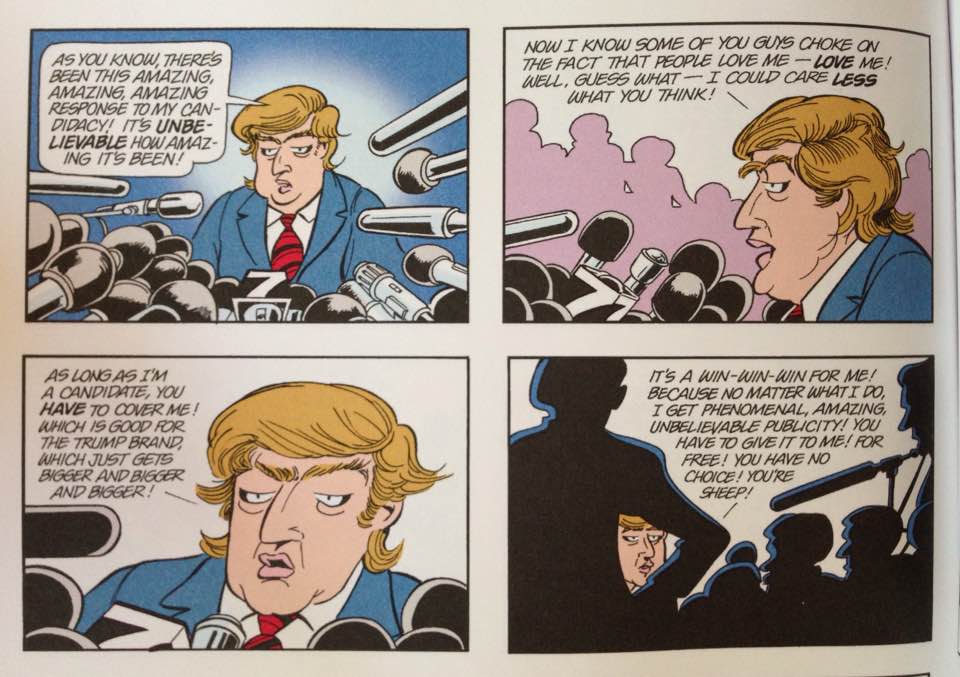 He is incredible easy to parody and his oddly shaped head and bizarre spider web hair have to be a joy for illustrators to tackle.
But now we know that not only does Trump inspire cartoonists, he also apparently takes his inspiration from THEM as well.
Unfortunately the mistakes HE will make reverberate far beyond our television screens or the page of a newspaper.