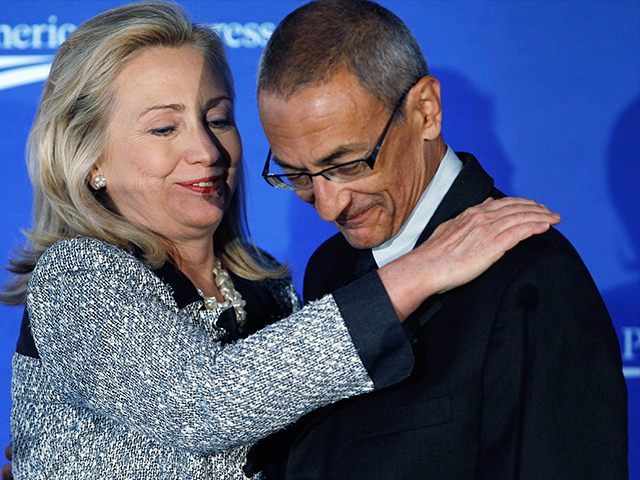 Courtesy of
Politico
:
Hillary Clinton's top political adviser John Podesta said the campaign is supporting an effort by members of the Electoral College to request an intelligence briefing on foreign intervention in the presidential election.
"The bipartisan electors' letter raises very grave issues involving our national security," Podesta said in a statement Monday. "Electors have a solemn responsibility under the Constitution and we support their efforts to have their questions addressed."
"Each day that month, our campaign decried the interference of Russia in our campaign and its evident goal of hurting our campaign to aid Donald Trump," he said. "Despite our protestations, this matter did not receive the attention it deserved by the media in the campaign. We now know that the CIA has determined Russia's interference in our elections was for the purpose of electing Donald Trump. This should distress every American."
Podesta's statement is the first public statement from the Clinton campaign raising questions about the legitimacy of Donald Trump's victory.
This is a great idea.
I think that knowing for sure that your election was legitimate is a good idea before you cast your vote for the President of the United States.
But hey, that's just me.
By the way it should also be pointed out that Hillary's popular vote victory is now over 2.8 million. (2,843,860
to be exact
.)
Courtesy of the
Independent
:
Donald Trump lost the popular vote in last month's US presidential election by a bigger margin than any other US president in history.
The Republican is currently trailing Democrat rival Hillary Clinton by 2.8 million votes as the last remaining postal ballots are counted – despite him winning the November 8 election because of the Electoral College system.
That deficit is more than five times bigger than the 544,000 by which George W. Bush lost to Al Gore in 2000 - the second biggest popular vote deficit in history for a candidate who has still gone on to become President.
It appears that James Comey, Wikileaks, and Vladimir Putin did not do such a bang up job of stealing this election after all.