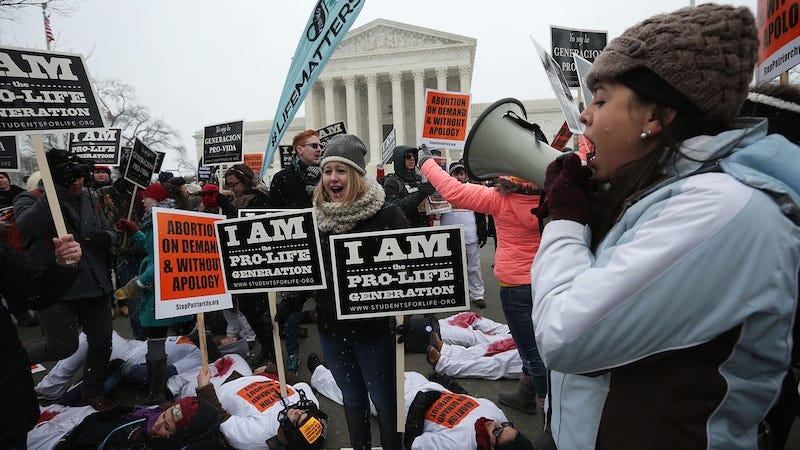 Courtesy of
HuffPo
:
Ohio's Republican-led House and Senate passed legislation Tuesday night that would ban abortions as soon as a fetal heartbeat can be detected― as early as six weeks into a pregnancy.
The measure was attached at the last minute as an amendment to an unrelated child abuse bill. It has no exceptions for rape or incest.
If it's passed into law, physicians could face a year in prison if they perform an abortion after a heartbeat is detected or if they fail to check for one before a procedure.
The measure is the most extreme abortion restriction in the country, effectively banning the procedure before most women even realize they're pregnant, pro-abortion rights advocates said.
"After years of passing anti-abortion laws under the guise of protecting women's health and safety, they lay bare their true motives: to ban abortion in the state of Ohio," said Dawn Laguens, a spokesperson for the Planned Parenthood Action Fund.
Let's face it a lot of women will not even know they are pregnant by six weeks, which means that for all intents and purposes some of them will already be denied access to an abortion before they realize they might need one.
A similar thing had been tried in Arkansas, only in that case it was a 12 week old fetus, and the courts rejected it. However this definitely shows that conservatives are still focused on taking a woman's right to choose away from them, and once Trump starts appointing judges it might provide the tools for them to do just that.
I fear that Roe vs Wade will not survive the Trump administration intact.