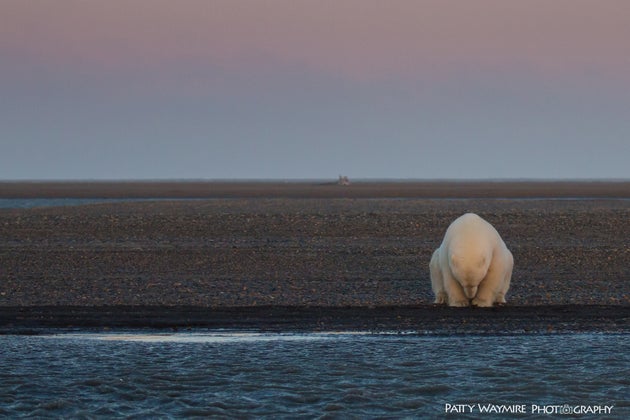 Courtesy of
HuffPo
:
Photographer Patty Waymire traveled to Alaska's Barter Island from late September to early October with an express purpose: To take pictures of polar bears in their natural environment, surrounded by picturesque snow.
But there was no snow to be found.
"I was surprised when I arrived, to find there was no snow nor was the sea ice forming yet," Waymire told The Huffington Post. "The locals told me that it was an unusually warm winter and that the snow would be late in arriving. It is one of the warmest winters on record."
So instead, she photographed the bears on patches of sand and dirt, or swimming in the Beaufort Sea.
I say this all of the time so pardon me for being redundant, but nobody living in Alaska has the luxury of denying the existence of global warming.
And to be fair it was not the scientists who were beating the drums about climate change up here, it was the native Alaskans.
They saw it before anybody, and they tried to tell people, but nobody seemed to want to listen until it was too late.
(P.S. You can visit the website for his wonderful photographer by clicking
here
.)