Courtesy of
Marie Claire
:
The dancer next to Mary was crying. Tears streamed down her face through all 90 minutes of their world-famous Christmas Spectacular as they kicked and pirouetted and hit mark after mark on the glittering Radio City Music Hall stage. This was Thursday, three days before Christmas, the day the Rockettes discovered they'd been booked to perform at the inauguration of President-elect Donald Trump.
"She felt she was being forced to perform for this monster," Mary told MarieClaire.com in an exclusive interview. "I wouldn't feel comfortable standing near a man like that in our costumes," said another dancer in an email to her colleagues.
"Mary" is obviously a pseudonym to protect this dancer from losing her job for speaking out, and she has quite a lot to share.
For one, despite what we have heard, the performance was NOT at first considered optional for the full time dancers:
"So it wasn't optional at first. The email from their union said they had to do this job," Mary says of the full-timers. By Friday, after backlash from the dancers and on social media, producers agreed to make participation elective.
However that does not mean that many of the performers feel they have a choice:
But dancers are worried that their choice to sit out now means they'll be sitting out for good; it's not as if dancing makes for a stable career, even without hurdles like this one to jump. Mary knows of three full-time dancers who have chosen to decline to perform, and at least one of them is fearful of losing her standing as a result. "It will be interesting to see who doesn't get their job back," Mary says. "But do you really want to work for a company that supports this? I just don't know. It's become a moral issue at this point."
"Mary" also says that the performance has caused a split within the usually tight knit group:
While the performance is now theoretically voluntary, that hasn't dissolved the tension within the usually supportive group of women. "There is a divide in the company now, which saddens me most," Mary says. "The majority of us said no immediately. Then there's the percentage that said yes, for whatever reason—whether it's because they're young and uninformed, or because they want the money, or because they think it's an opportunity to move up in the company when other people turn it down."
Mary says that to her knowledge, no women of color have signed up to perform that day. "It's almost worse to have 18 pretty white girls behind this man who supports so many hate groups," she says. The lack of diversity in the kick line is "embarrassing" on a normal day, she says, and will only be more pointed in January. "They're going to be branded in history as one of those women," Mary says. "How's it going to look?"
So to be clear the man who rode to the presidency on the waves of racism, and with the help of a foreign government, will have performing at his inauguration a group of lily white dancers who secretly despise him but feel pressured to do as they are told for fear of losing their jobs.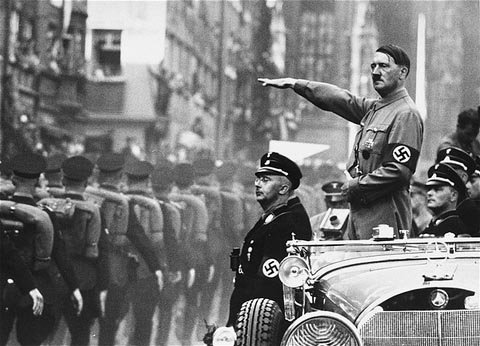 Well I guess it could be worse.
At least nobody is rounding them up and taking them away.
At least not yet.