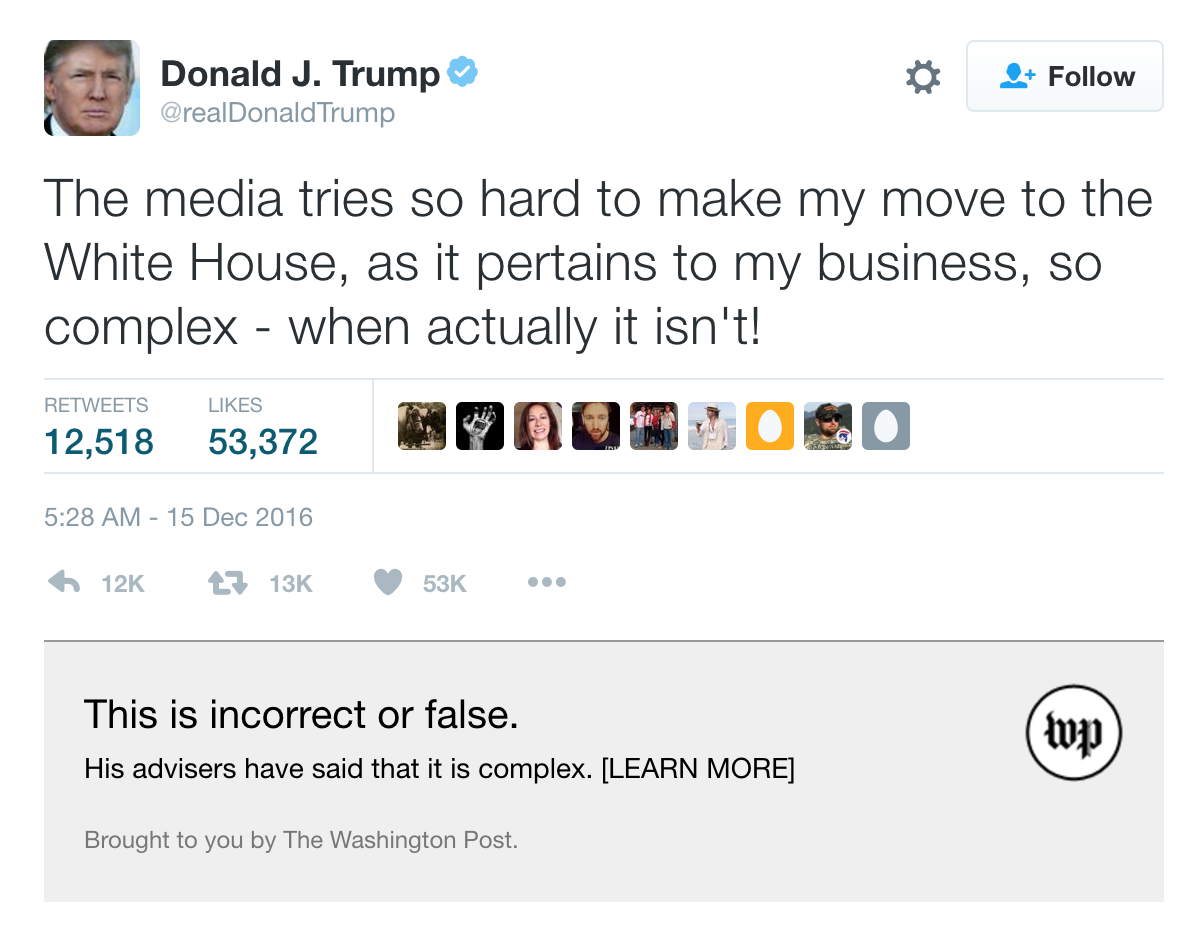 Courtesy of
Ars Technica
:
In an apparent first for any American news outlet, the Washington Post released a Chrome plug-in on Friday designed to fact-check posts from a single Twitter account. Can you guess which one?
The new "RealDonaldContext" plug-in for the Google Chrome browser, released by WaPo reporter Philip Bump, adds fact-check summaries to selected posts by President-elect Donald Trump. Users will need to click a post in The Donald's Twitter feed to see any fact-check information from the Washington Post, which appears as a gray text box beneath the tweet.
With the extension installed, Trump's Twitter account now includes dozens of fact-check notes on any post with a statement that WaPo's editors deem inaccurate or misleading. In these cases, the added gray box includes a simple headline, a few explanatory sentences, and a link to a longer WaPo article that offers fuller context. Samples of the extension at work have been posted in the above gallery.
The extension does not appear to offer context or statements in the case of a post being accurate, and Bump tells Ars Technica that the fact-checking has only gone back to late November. His announcement post about the extension claims that "our goal is to provide additional context where needed for Trump's tweets moving forward (and a few golden oldies)."
You know I will probably get this simply because I want to support ALL efforts to fact check Trump.
However I have to admit that my go to position on most Trump tweets is that they are bullshit until I hear otherwise from trusted news outlets.
So far that has worked pretty damn well.