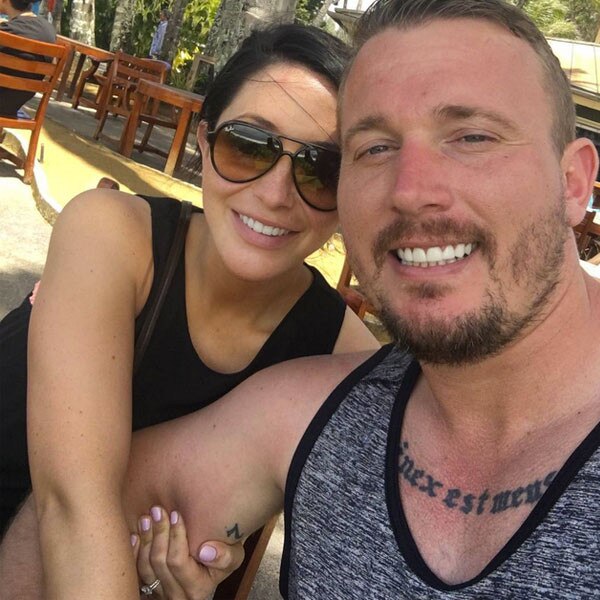 Courtesy of
E Online
:
The 26-year-old daughter of 2008 vice presidential candidate Sarah Palin is pregnant with her third child, which will be her second with new husband Dakota Meyer, 28.
"We are so excited to announce that our family is expanding!" the couple told ET in a statement. "God has blessed us so much; we are thankful for His grace and new beginnings. A springtime baby in the Meyer home and we can't wait!"
Well it looks like some of you were right when you mentioned that Bristol looked like she might be pregnant in her recent Instagram pics.
And look she is finally having a baby in the right order this time, AFTER she is married to its father.
That's what they say, practice eventually makes perfect.
So much for Dakota making a clean break now, because I think this time he knows this child is his.
Update: Here is the picture that they clearly got paid to pose for.