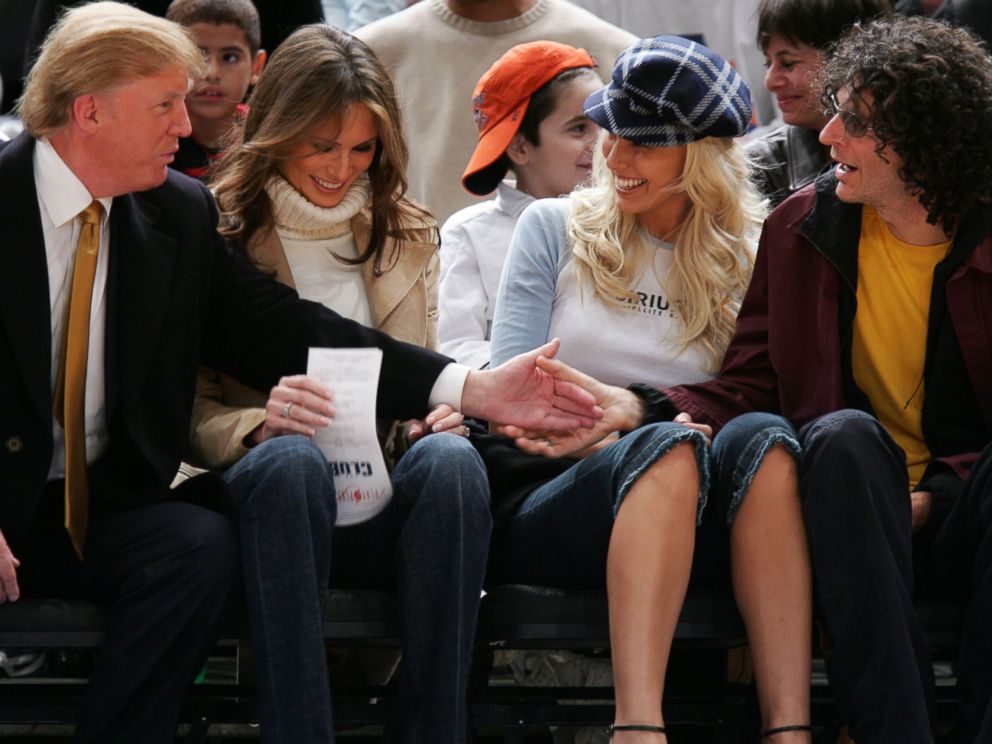 Courtesy of
Raw Story
:
In audio of the program that was pointed out by Death and Taxes this week, Trump can be heard arguing with Benza over, Kara Young, a woman they had both dated.
Kara Young with Trump

"I assume A.J.'s clean," Trump says. "I hope he's clean."
"Meanwhile, he bangs Russian people," Benza fires back at Trump.
"Russian people?" Stern gasps.
"Who are you talking about, Russian people, A.J.?" Trump quips dismissively. "I don't know anything."
"He used to call me when I was a columnist and say, 'I was just in Russia, the girls have no morals, you gotta get out there,'" Benza explains. "He's out of his mind."
I will share this
You Tube link
containing the audio with you though I warn you that it is filled with pathetic frat boy braggadocio, with both men, Trump and Benza, demonstrating the very worst in chauvinistic male piggishness.
However it does offer just a little more proof that Trump may have allowed himself to be a little careless while in Russia, and that it is quite conceivable that somebody has video or audio of those encounters.
After all what does it mean, "the girls have no morals?"