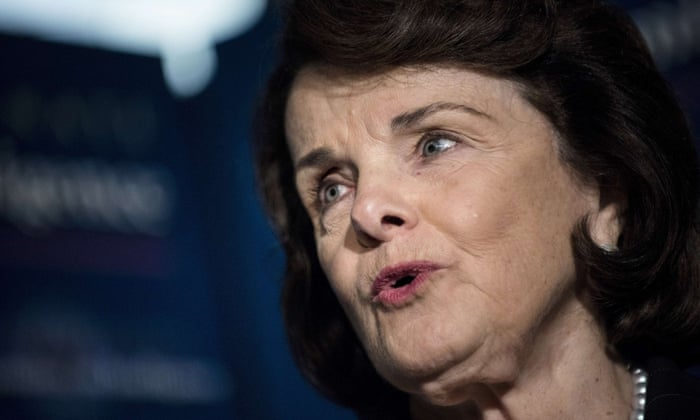 Courtesy of
NBC News
:
A top Democrat on the Senate Intelligence Committee said she believes Russia tried to interfere in the election and that their activity ultimately altered the outcome.
"The answer is yes on both cases," California Sen. Dianne Feinstein said when asked on NBC's "Meet the Press."
"I've had all of the major classified briefings. I have been astonished at what has been a two-year effort [at] Russia to spearfish, to hack, to provide disinformation, propaganda wherever it really could. And I think this has been a very sophisticated effort," Feinstein added.
Feinstein has seen the classified information about these hacks provided by the intelligence agencies so she is speaking with great knowledge about this topic.
I no longer think that anybody can definitively say that without these hacks Donald Trump would still have been elected.
And once you throw in Comey's letter that removes the last vestiges of doubt.
Sure Donald Trump WILL be sworn in as president this week.
But the fact is that the majority of Americans will never see him as legitimate and will always wonder who he is representing. Himself, the American people, or the Kremlin?