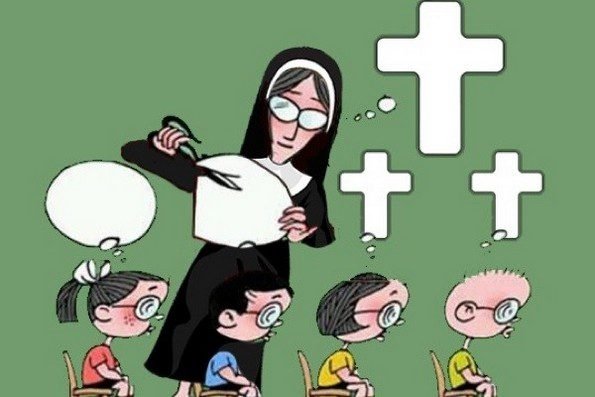 Courtesy of
Waking Times
:
A study conducted by researchers led by Kathleen H. Corriveau of Boston University examined how religious exposure affects a child's ability to distinguish between fact and fiction. They found that religious exposure at an early age has a surprising effect: it makes children less able to differentiate between reality and fantasy.
The researchers presented three different types of stories – religious, fantastical and realistic – to a group of 5 and 6-year olds. Religious children were divided into three groups: children exposed to the Christian religion either as churchgoers who attended public school, non-churchgoers who attended parochial school, or churchgoers who attended parochial school. The fourth group of children included non-churchgoing children who attended public school and had no exposure to religion in either church or school. The goal of the research was to find out if religious exposure would affect the child's ability to identify if the lead character in each of the stories was real or make-believe.
The study found that children who attended church services and/or were enrolled in a parochial school had a much harder time differentiating between fact and fiction when compared to children of non-religious background. The study, published in the journal Cognitive Science, states:
"The results suggest that exposure to religious ideas has a powerful impact on children's differentiation between reality and fiction, not just for religious stories but also for fantastical stories."
I am still often puzzled that there are people who do not simply recognize this by casual observation.
There is a reason why scam artists often target deeply religious people, they are the most gullible.
And that is the same reason that politicians invoke god, religion, and the Bible in their speeches.
They know that religious people are predisposed to accept things without the benefit of evidence.
Let's face it, without religious indoctrination there would be NO president Trump.
It requires the dulling of critical thinking skills to convince people to vote for idiots, assholes, and criminals.
And religion serves that purpose quite nicely.
So I stand by my contention that introducing religion to children is in fact a form of child abuse. But will add that in the long run it is also an abuse of our basic human right to use our intellects to protect ourselves as adults.