Courtesy of
HuffPo
:
Former Alaska governor and 2008 Republican vice presidential candidate Sarah Palin has several websites that regularly feature misinformation labeled as news.
Her website, www.sarahpalin.com, features a column called "News" filled with largely aggregated stories written with a conservative slant. Those stories often feature misinformation and falsehoods.
HuffPo then goes on to give examples of fake or extremely exaggerated stories such as this: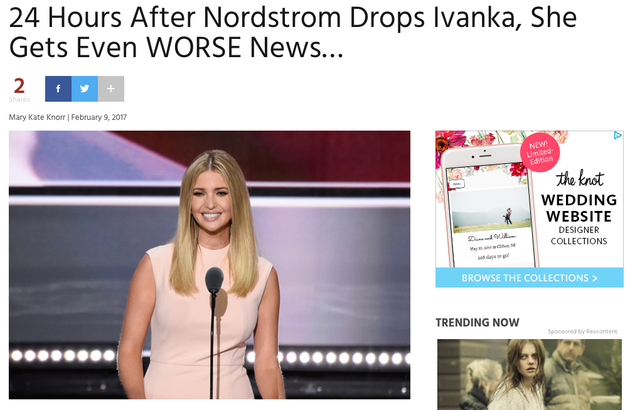 As you can see by how this is written it is designed to pique your interest, but once you click the link it is invariably completely false or not at all as interesting as the title suggests.
This is clearly click bait and it is Sarah Palin's new, and possibly only remaining, method for bringing in revenue.
With
SarahPAC essentially shut down
, and her judge show aborted prematurely, Palin does not have any real income stream on which she can rely.
However if she thinks blogging is going to, in any way, replace her SarahPAC donations, well she is about to learn a very hard lesson indeed.
Especially once her few remaining fans read this disclaimer:
There is a disclaimer on Palin's website that the articles "DO NOT necessarily reflect the views held by Governor Palin," but articles from the site are often featured on her Facebook page, which has 4.7 million "likes."
Seriously WHO among her tiny handful of supporters is going to want to read articles featured on Sarah Palin's website that she not only does not write, but which may not even reflect her point of view?
Let's face it Sarah Palin's brand is dead.
So dead in fact that even I can hardly be bothered to ridicule her any longer.