Courtesy of
US Magazine
:
"They have separate bedrooms," says another Trump insider. "They never spend the night together — ever." (A third source says the couple do sleep in the same room but keep separate beds: "It's very 'royal' of them!")
Upset with the former reality star for trapping her in a life she despises, "Melania wants as little to do with Donald as possible," explains the family source. "She is not interested in Donald, the presidency or anything involving him." A rep for Melania denies the claims telling Us, "It's unfortunate that you are going to feature unnamed 'sources' that have provided fictional accounts."
"Fictional accounts."
Well we might accept that if we did not have eyes of our own.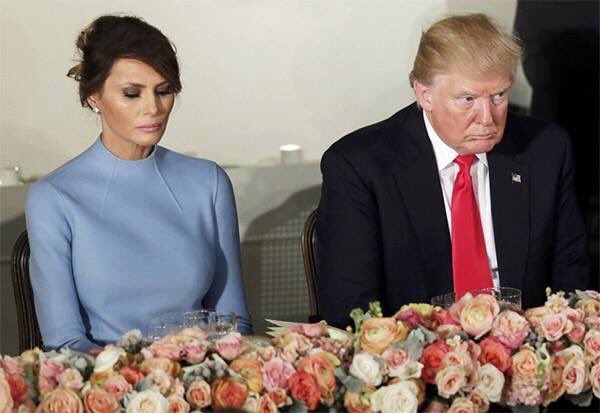 That is NOT a woman who is excited about the prospect of spending the night in this man's bed.
I think US Magazine has good sources on this.