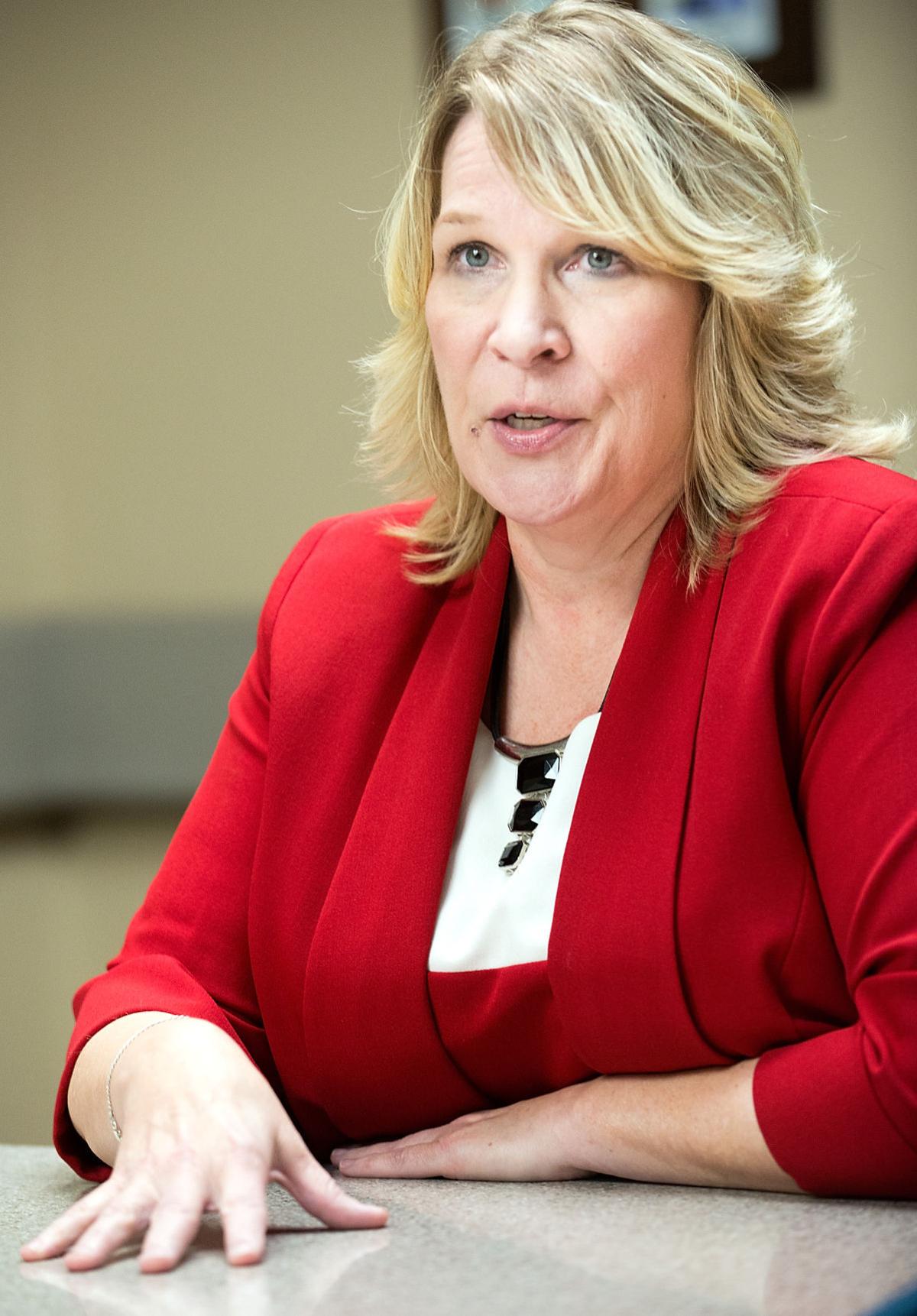 Courtesy of
The Des Moines Register
:
Kim Weaver is ending her campaign for Iowa's 4th Congressional District.
In a Facebook post Saturday, Weaver, a Democrat, cited threats to her safety, financial security and her mother's ongoing health problems as reasons for her withdrawal.
"Beginning during my 2016 campaign, I have received very alarming acts of intimidation, including death threats," Weaver said in the Facebook post. "While some may say enduring threats are just a part of running for office, my personal safety has increasingly become a concern."
In an interview with the Des Moines Register on Saturday, Weaver added to that rationale, alleging that the state of Iowa's Office of Long-Term Care Ombudsman, where she is an employee, saw its budget cut this year as "punishment" for her political candidacy.
The office received a $164,000 cut this year — a 12 percent reduction from the previous year.
"I'm feeling guilty that we lost this funding because I'm running for office," Weaver said, adding that she was prepared to take a "voluntary layoff" if the cut requires a staff reduction.
Death threats and dirty political tactics, just a further reminder that the Republicans will do ANYTHING to stay in power.
Weaver was challenging staunch conservative, and strident climate change denier, Steve King whose ardent support for Donald Trump may have put his reelection in jeopardy.
Perhaps that is why they took no chances, and worked to remove the threat early on before his Democratic challenger could attract significant support to take away his seat.
The ends justify the means, and for the Republicans the meaner the means, the better.