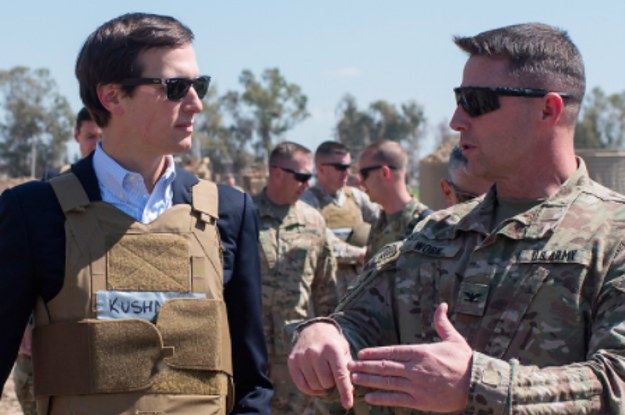 Courtesy of
The Hill
:
The London-based Arabic daily al-Hayat reports that Kushner's meeting with Palestinian Authority President Mahmoud Abbas was "tense," according to a translation from the Jerusalem Post, and Abbas was reportedly furious at Kushner relaying the demands of Israeli Prime Minister Benjamin Netanyahu.
Israeli newspaper Haaretz also reports that Palestinian officials were "greatly disappointed" by their meeting with Kushner and Trump's Middle East envoy Jason Greenblatt.
"They sounded like Netanyahu's advisers and not like fair arbiters," a senior Palestinian official told the newspaper. "They started presenting Netanyahu's issues and then we asked to hear from them clear stances regarding the core issues of the conflict."
The report also claims that the Trump delegation was also upset with Abbas for refusing to denounce a recent stabbing attack in Jerusalem.
A Palestinian official reportedly told al-Hayat that Kushner will report back to Trump on the meetings and Trump will then make a decision on continuing with the talks.
"(Kushner) will submit his report to the president and, after it is submitted, Trump will decide if there's a chance for negotiations or it might be preferable to pull out of peace talks," the official said, according to a translation by the Post.
Earlier Trump had
said this
about Middle East peace:
"I want to see peace with Israel and the Palestinians," Trump told Reuters Thursday. "There is no reason there's not peace between Israel and the Palestinians — none whatsoever."
Trump also claimed that making peace would be a lot easier than people claimed.
So with this in mind he sent a trust fund baby with absolutely no experience to negotiate a peace deal which has eluded expert negotiators for decades, and now that it has hit a snag he is considering just saying fuck it to the whole thing.
Gee, no wonder the Russians wanted this guy in charge of our country.