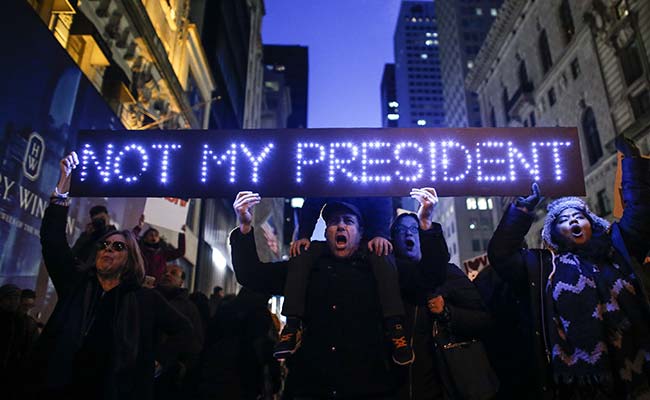 Courtesy of
The Hill
:
Protesters will gather in Washington, D.C., and 135 other cities on Saturday to call for an independent commission to investigate possible collusion between President Trump's campaign and Russia to influence the outcome of the 2016 presidential election.
The "March for Truth" is the latest in a series of weekend protests opposing the Trump administration that has included the Women's March in January and the Tax March and March for Science in April.
Organizers of the latest demonstration are also demanding that Trump release his personal income tax returns.
The march in Washington will include remarks by several Democratic lawmakers, including Rep. Al Green (D-Texas), who has called in recent weeks to impeach Trump. Jill Wine-Banks, a former Watergate special prosecutor, and Javier Muñoz, a star of the Broadway musical "Hamilton," are also expected to speak at the D.C. rally.
And people said that Donald Trump could never bring people together.
Just look how many people he has inspired to get involved and work together in solidarity to solve a terrible problem that affects the whole country.
The true sign of a real leader.