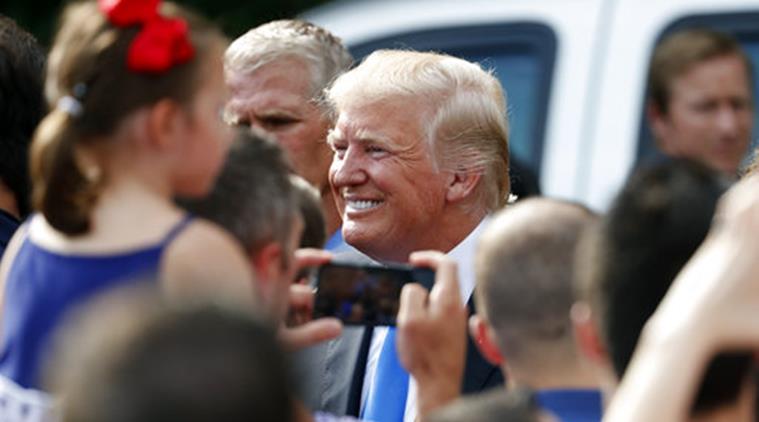 Courtesy of the
AP
:
President Donald Trump is headed back to Europe hoping to receive a friendly welcome in Poland despite lingering skepticism across the continent over his commitment to NATO, his past praise of Russian President Vladimir Putin and his decision to pull the U.S. out of a major climate agreement.
Trump arrives in Warsaw, Poland, later Wednesday for a brief visit that will include a speech in Krasinski Square, near the site of the 1944 Warsaw Uprising against the Nazis. He'll also meet with the leaders of Poland and Croatia and hold a joint press conference with Polish President Andrzej Duda.
You may be wondering why Trump chose Poland of all places to visit first.
Here's a hint:
According to Polish media reports, Poland's government promised the White House a reception of cheering crowds as part of its invitation. To make good on that pledge, ruling party lawmakers and pro-government activists plan to bus in groups from the provinces to hear Trump's speech.
The White House didn't respond to a request for comment on those reports.
Busing in crowds that will cheer and not boo Trump, nor erupt in protest.
Now why does that sound familiar?
Demanding that crowds only contain supporters, vilifying the media, and exhibiting spontaneous outbursts of frustration and anger.
The similarities are almost unavoidable at this point.