Ungrateful POS is actually more descriptive.
President Obama is the man who put the Medal of Honor around Dakota Meyer's unworthy neck, and this is how he thanks him.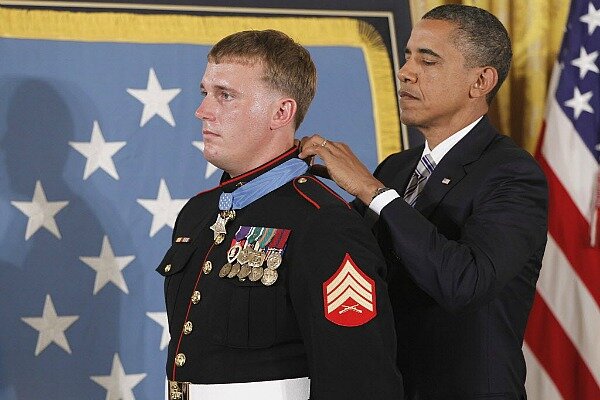 George W. Bush was the man who started these unnecessary wars and sent thousands of American soldiers to their deaths based on a lie and an overreaction.
President Obama on the other hand worked tirelessly to bring these wars to an end and bring American fighting men and women back home to their families. The only reason he was not more successful is because the Republicans, who Meyer seems to identify with, sabotaged his efforts.
Fuck this guy!