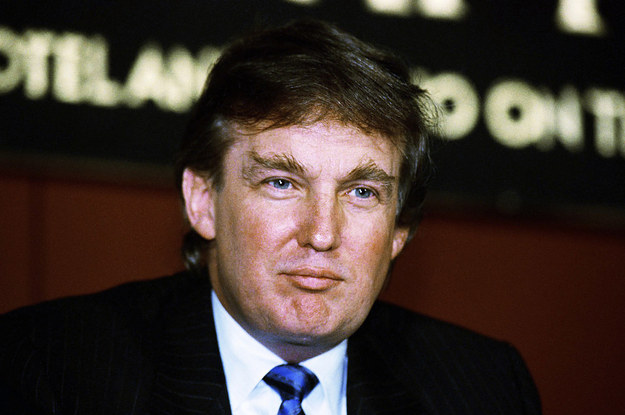 Courtesy of the
Hollywood Reporter
:
In 1986, the future president met with one of the few Americans who knew Mikhail Gorbachev, seeking information about the USSR's new leader and revealing plans to ask Ronald Reagan to post him to Moscow.
Donald Trump, in the mid-1980s, aggressively pursued an official government post to the USSR, according to a Nobel Peace Prize winner with whom Trump interacted at the time.
"He already had Russia mania in 1986, 31 years ago," asserts Bernard Lown, a Boston-area cardiologist known for inventing the defibrillator and sharing the 1985 Nobel Peace Prize with a top Soviet physician in recognition of their efforts to promote denuclearization. Lown, now 95 and retired in Newton, Massachusetts, tells The Hollywood Reporter that Trump sought and secured a meeting with him in 1986 to solicit information about Mikhail Gorbachev. (Gorbachev had become the USSR's head of state — and met with Lown — the year before.) During this meeting, Lown says, the fast-rising businessman disclosed that he would be reaching out to then-President Ronald Reagan to try to secure an official post to the USSR in order to negotiate a nuclear disarmament deal on behalf of the United States, a job for which Trump felt he was the only one fit.
"He said to me, 'I hear you met with Gorbachev, and you had a long interview with him, and you're a doctor, so you have a good assessment of who he is,'" Lown recalls. "So I asked, 'Why would you want to know?' And he responded, 'I intend to call my good friend Ronnie,' meaning Reagan, 'to make me a plenipotentiary ambassador for the United States with Gorbachev.' Those are the words he used. And he said he would go to Moscow and he'd sit down with Gorbachev, and then he took his thumb and he hit the desk and he said, 'And within one hour the Cold War would be over!' I sat there dumbfounded. 'Who is this self-inflated individual? Is he sane or what?'"
Sane? Oh no, not by any stretch of the imagination.
This article is from May of this year, but for some reason I never saw it.
It is very informative however in that it shows a younger Donald Trump, obsessed with Russia, and arrogantly convinced that only he can bring about peace between our two countries.
And look where we are today.