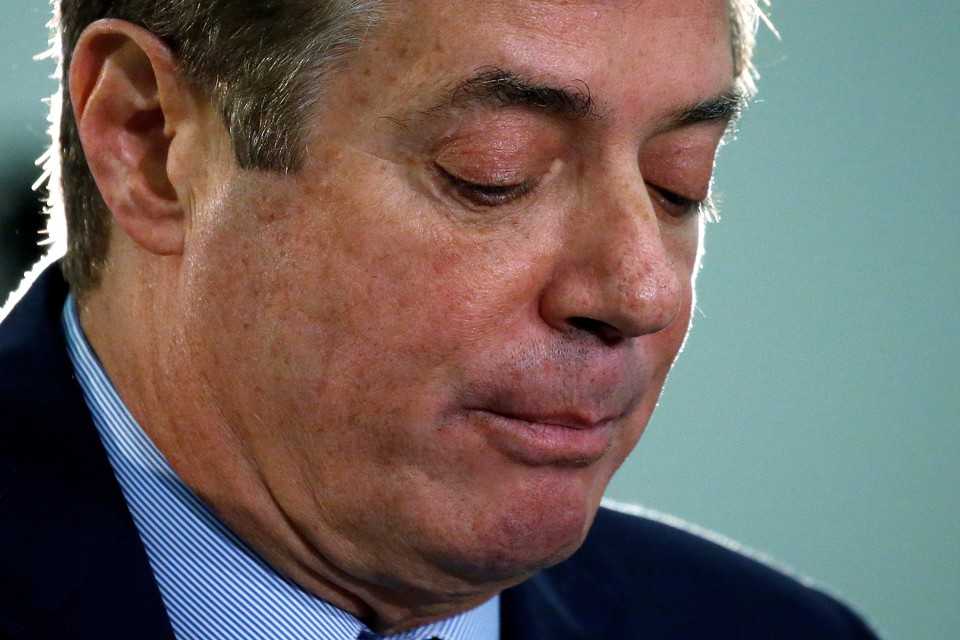 Currently Paul Manafort is persona non grata among the Trump folks, and they have even started
a smear campaign against him
.
The reason for that is now starting to become clearer.
Courtesy of
Bloomberg
:
In fact, Manafort had alerted authorities to a controversial meeting on June 9, 2016, involving Trump's son Donald Jr., other campaign representatives and a Russian lawyer promising damaging information on Hillary Clinton, according to people familiar with the matter. The president and his son-in-law, Jared Kushner, were dragged into the matter as details repeatedly emerged that contradicted the initial accounts of that meeting.
Actually the New York Times more or less confirmed this as well
back in June
:
Mr. Manafort, the former campaign chairman, also recently disclosed the meeting, and Donald Trump Jr.'s role in organizing it, to congressional investigators who had questions about his foreign contacts, according to people familiar with the events.
The way the Times reported on this it sounded as it Kushner's attorneys had compelled him to reveal this meeting in order to finally come clean about how many meetings he had with Russian representatives during the campaign.
However if in fact the initial revelations came from Manafort's testimony to congressional investigators that would not only fit team Trump's pattern of only revealing information they are forced to reveal, but also explain the animosity currently being directed at Manafort.
It is fairly clear that this meeting between Junior, Kushner, and Manafort with the Russians has really turned up the heat on these investigations, so it would stand to reason that the person responsible for the word getting out is currently at the top of Trump's list of enemies.
He also seems to be number one with Robert Mueller who has now not only had
his home raided by the FBI
but has also
subpoenaed his bank records
.
I would suggest that Manafort start cooperating fully with the investigators, get himself a food taster post haste, and avoid taking any long strolls out in public.