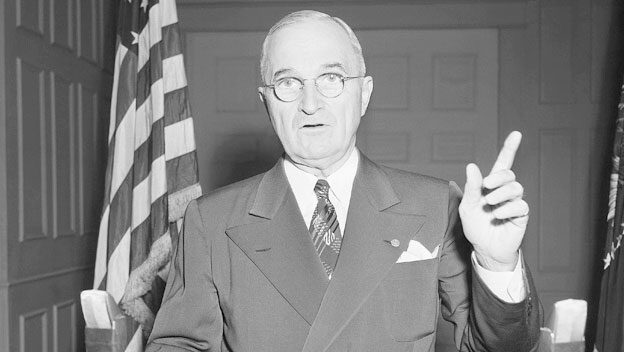 "Republicans approve of the American farmer, but they are willing to help him go broke. They stand four-square for the American home — but not for housing. They are strong for labor — but they are stronger for restricting labor's rights. They favor minimum wage — the smaller the minimum wage the better. They endorse educational opportunity for all — but they won't spend money for teachers or for schools. They think modern medical care and hospitals are fine — for people who can afford them. They consider electrical power a great blessing — but only when the private power companies get their rake-off. They think American standard of living is a fine thing — so long as it doesn't spread to all the people. And they admire of Government of the United States so much that they would like to buy it. Now, my friends, that is the Wall Street Republican way of life. But there is another way — there is another way — the Democratic way, the way of the Democratic Party."
(
Source
.)
According to Snopes
this is from a speech that President Truman gave back in 1948, but it could just as easily be given by a Hillary Clinton, Elizabeth Warren, or even Bernie Sanders today, and be just as timely.
The Democrats have had a powerful message for decades, and yet often we seem to be the worst people imaginable to actually deliver it to the American voters.
It is not so much our policies that need to change, but rather our ability to brag about how awesome they are for everyday people in this country.