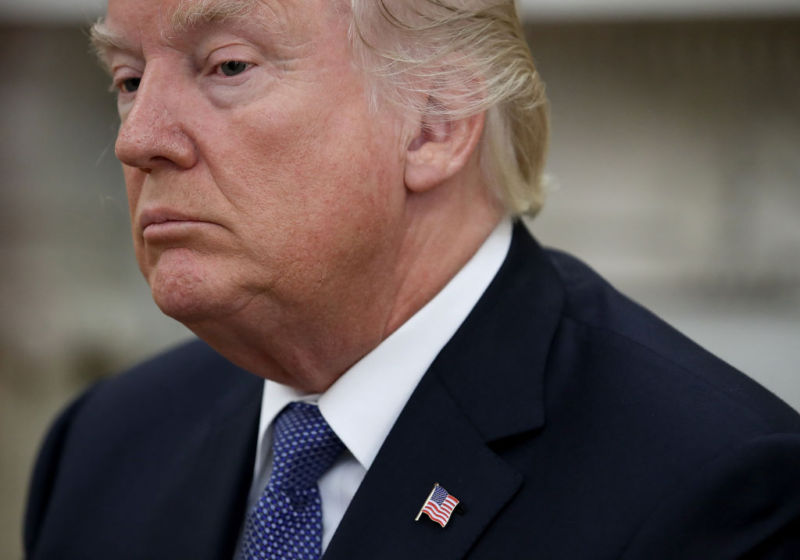 Courtesy of
Vanity Fair
:
At first it sounded like hyperbole, the escalation of a Twitter war. But now it's clear that Bob Corker's remarkable New York Times interview—in which the Republican senator described the White House as "adult day care" and warned Trump could start World War III—was an inflection point in the Trump presidency. It brought into the open what several people close to the president have recently told me in private: that Trump is "unstable," "losing a step," and "unraveling."
In recent days, I spoke with a half dozen prominent Republicans and Trump advisers, and they all describe a White House in crisis as advisers struggle to contain a president who seems to be increasingly unfocused and consumed by dark moods. Trump's ire is being fueled by his stalled legislative agenda and, to a surprising degree, by his decision last month to back the losing candidate Luther Strange in the Alabama Republican primary. "Alabama was a huge blow to his psyche," a person close to Trump said. "He saw the cult of personality was broken."
According to two sources familiar with the conversation, Trump vented to his longtime security chief, Keith Schiller, "I hate everyone in the White House! There are a few exceptions, but I hate them!" (A White House official denies this.) Two senior Republican officials said Chief of Staff John Kelly is miserable in his job and is remaining out of a sense of duty to keep Trump from making some sort of disastrous decision. Today, speculation about Kelly's future increased after Politico reported that Kelly's deputy Kirstjen Nielsen is likely to be named Homeland Security Secretary—the theory among some Republicans is that Kelly wanted to give her a soft landing before his departure.
I think a lot of us predicted that Trump would end up hating this job, and would ultimately want to find a way out.
In fact even Steve Bannon thinks that Trump has little chance of surviving his first term:
Several months ago, according to two sources with knowledge of the conversation, former chief strategist Steve Bannon told Trump that the risk to his presidency wasn't impeachment, but the 25th Amendment—the provision by which a majority of the Cabinet can vote to remove the president. When Bannon mentioned the 25th Amendment, Trump said, "What's that?" According to a source, Bannon has told people he thinks Trump has only a 30 percent chance of making it the full term.
However until whatever happens happens, we are left with a very volatile commander-in-chief who is becoming less stable as time goes on.
If the Congress does not do its job, and Trump's handlers walk away in frustration, the consequences could be devastating.