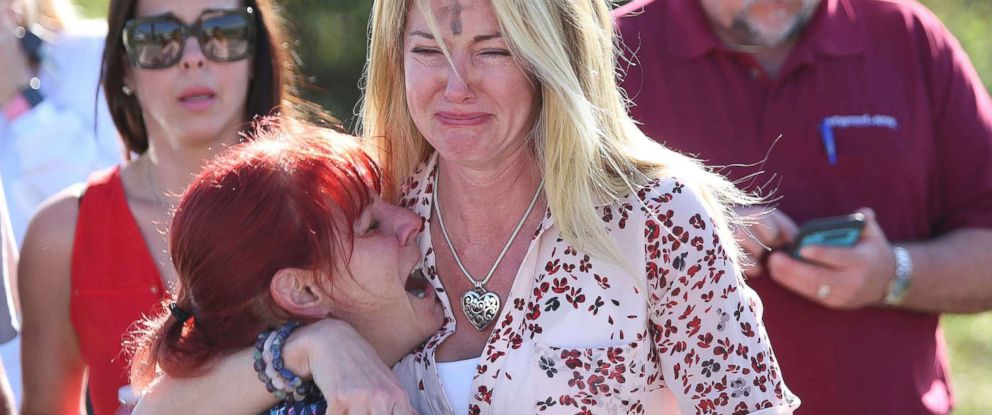 Courtesy of
CNN
:
The school shooting in Florida this week has sparked a renewed call for lawmakers to take action, and some of the loudest voices demanding change are not even old enough to vote.
The tragic event, which occurred Wednesday at Marjory Stoneman Douglas High School in Parkland, is one of the deadliest mass shootings in modern history. Seventeen people -- 14 students and three teachers -- were killed and many more injured.
Now, led by the students, this South Florida community is demanding answers on how this could have occurred and are asking what steps will federal and state authorities take to prevent this from happening again.
To help facilitate the discussion, CNN has announced it will hold a nationally televised town hall with the victims' classmates, parents and community members. "Stand Up: The Students of Stoneman Douglas Demand Action" will air live at 9 p.m., ET, on Wednesday, February 21 at the BB&T Center.
In addition, President Donald Trump, and Florida Gov. Rick Scott, along with the state's Sen. Bill Nelson, Sen. Marco Rubio and Rep. Ted Deutch have all been invited to participate in the town hall and hear directly from the grieving community.
Well first off Donald Trump will NEVER show.
Trump is the biggest coward to ever sit behind that desk in the Oval Office and the possibility that he might sit and listen to what these kids had to say in person is absolutely zero.
I mean can you even imagine how Trump would deal with the likes of
Emma Gonzalez
, or this young man?
Cameron Kasky, a junior at Marjory Stoneman Douglas High School: "My message for the people in office is: you're either with us or against us. We are losing our lives while the adults are playing around." (via CNN)

https://t.co/ShcPmXgXJR

— Kyle Griffin (@kylegriffin1) February 18, 2018
I bet he is wetting his plus size Depends at the very thought.
And I would imagine that the same holds true for Marco Rubio, Rick Scott, and the rest of the Republican politicians.
I hope that Bill Nelson and some of the other Democrats prioritize this however as it would provide a very powerful message to the voters come the 2018 and 2020 elections.
I know I'm going to be watching.